Only 400 iTunes accounts compromised in fraud, Apple says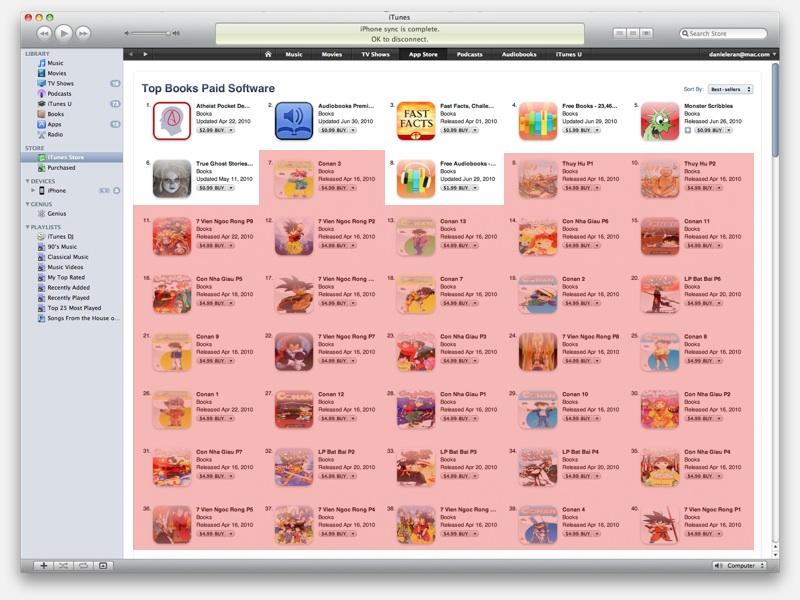 AppleInsider is supported by its audience and may earn commission as an Amazon Associate and affiliate partner on qualifying purchases. These affiliate partnerships do not influence our editorial content.
Apple this week revealed more details on an iTunes fraud case, in which one developer managed to boost their sales, revealing that just 400 iTunes accounts were compromised.
Over the weekend, it was reported that some iTunes account holders were involved in a number of fraud cases. Just how many accounts were compromised, though, was unknown. Clayton Morris of Fox News reached out to Apple for comment, and reported the company's official word on his personal blog this week.
"Apple told me that an extremely small percentage of users, about 400 of the 150 million iTunes users - that is less than 0.0003% of iTunes users, were impacted," he wrote.
It's the second time this week that Apple spoke out publicly on the issue. The company had previously revealed that the developer whose sales were boosted, Thuat Nguyen, was banned from the App Store and his applications were removed.
Nguyen occupied over 40 of the top 50 applications in the App Store's books category with a number of Japanese manga titles. The books were listed under the name "mycompany" with the website "Home.com." Apple's official statement said that Nguyen was involved in "fraudulent purchase patterns."
The company also recommended that users review their iTunes and credit card accounts to ensure that no unauthorized activity has taken place.
In addition, Apple said its own servers were not compromised at all in the incident, but the company is taking steps to further protect consumers who may have had weak passwords compromised.
"Apple says that starting today they're implementing a new security feature to minimize this type of fraud in the future," Morris wrote. "Basically you'll have to enter your credit card's CCV code a little more often from now on."