Apple interested in offering instant product research via iPhone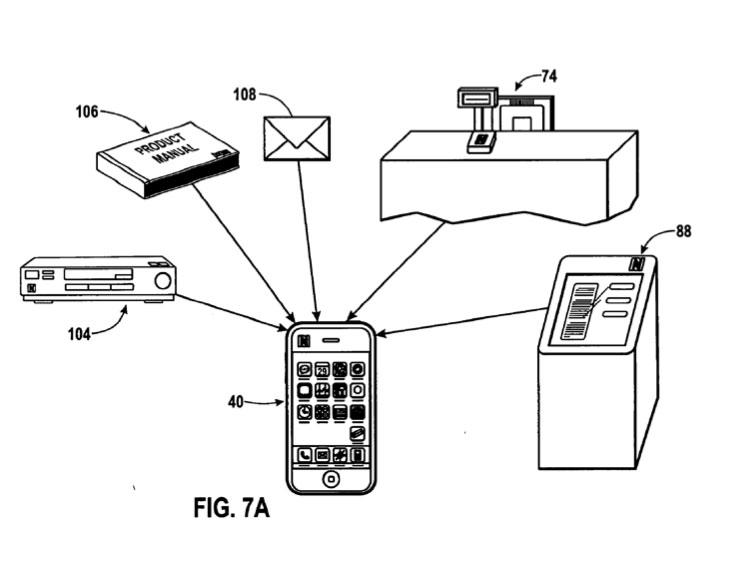 By using near-field communications or a simple barcode scan, future iPhones could instantly obtain information about a range of products, whether it's an electronic device on sale at a local store, or food on a restaurant's menu.
A massive, wide-ranging patent application made public this week, entitled "System and Method for Providing Content Associated with a Product or Service," describes how a number of activities — such as making a purchase at a store, or finding an instruction manual for a device — could be made easier. The 83-page document covers a number of opportunities that businesses and manufacturers could capitalize on, allowing iPhone users the ability to access a wealth of information quickly and simply from their handset.
The document shows an iPhone application entitled "Products +" that could be used to accomplish all of these tasks, which range from information about a product to potential promotional opportunities. The technology could allow users to learn more about an AV receiver before buying it, or quickly access the product manual, or even view YouTube help videos.
Users could also shop for better prices at local stores, or find online vendors that might sell it for less. In one example, a customer is able to purchase through Apple's own iTunes store, or another online product vendor. The application could even allow customers to authorize a transaction while at the store.
Adding a product to the phone's database and authenticating it could allow users to potentially register it with the manufacturer, check warranty information, or be apprised of potential product recalls. Adding a product could be accomplished via near-field communications, such as RFID, or by scanning a barcode through the iPhone's camera.
Selecting a product from the database would allow users to "View Extras." In the example found in the application, Apple's iTunes service offers free downloads of digital manuals for products.
The technology could also be used to provide consumers information on the go, or give companies the ability to promote products. One example shows a barcode and NFC included in a restaurant's menu. Users could access dinner specials and nutrition information quickly through their iPhone.
Scanning the restaurant's menu could also show a list of upcoming events at that location. In one example, the Mi Luna restaurant has salsa dancing and a live band scheduled for July 12. The user can then instantly add that event to their phone's calendar.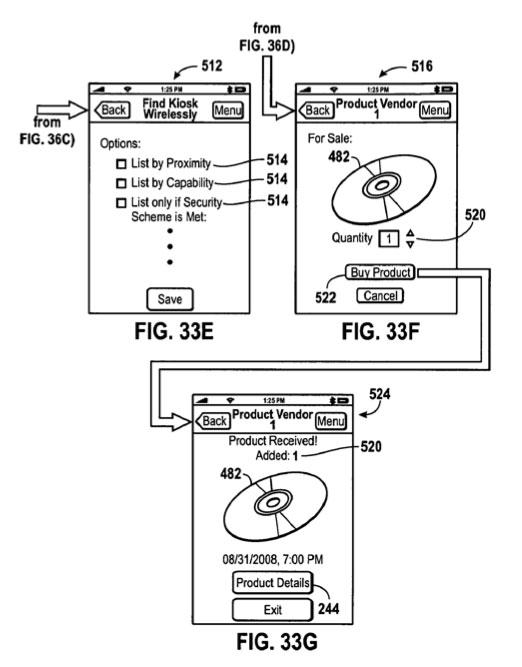 Barcodes and near-field communication technology could also be used to replace game pieces often found on items like soft drinks at fast food restaurants. They could also offer free music downloads, or advertisements related to the product. In one depiction, scanning a cup of Starbucks coffee offers the user the ability to purchase a discount muffin.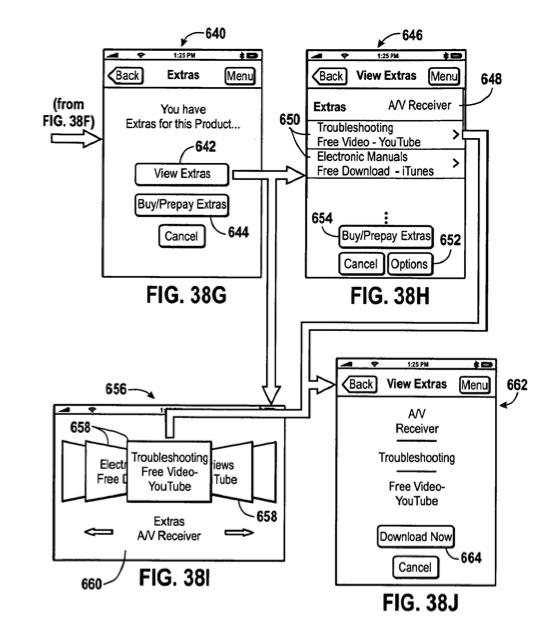 Another example shows the ability to scan a textbook to access supplementary problems not included in the print edition, or to find answers to problems found in a book. Users could also download an instructional video, find further recommended reading, or purchase additional materials. For a novel or non-fiction book, readers could access an interview with the author, find press discussing the book, or purchase related titles.
The application was filed on Jan. 5, 2009. It is credited to Michael Rosenblatt, program manager with Apple, and Gloria Lin.