Purported next-gen iPod touch parts suggest forward-facing camera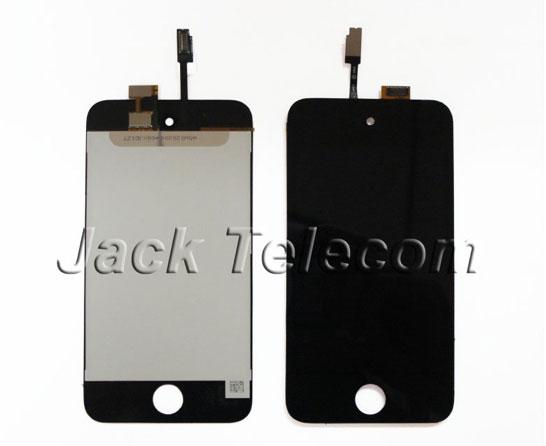 AppleInsider is supported by its audience and may earn commission as an Amazon Associate and affiliate partner on qualifying purchases. These affiliate partnerships do not influence our editorial content.
More evidence of a FaceTime-enabled iPod touch appeared Thursday, when parts claimed to be from Apple's forthcoming handheld device surfaced online.
Two alleged iPod touch parts are listed on Alibaba.com, a global online business-to-business trading platform. One seller, Jack Telecom (HK) Co., includes the LCD screen and outside panel. It was listed under the name "lcd with digitizer for ipod touch 4gen."
The second seller, GDS Industry Co., Ltd., listed a product under the name "MP4 touch screen for Ipod touch 4g digitizer." It shows the exact same front panel, but does not include the LCD display.
Both front panels clearly show a hole above the screen, which would likely be used for a forward-facing camera to conduct a FaceTime video chat. Currently, FaceTime is available only on the iPhone 4.
But Apple's open FaceTime standard does not require a mobile signal in order to work. Users can initiate a FaceTime video chat on the iPhone 4 using only Wi-Fi, suggesting the transition to the iPod touch would not be difficult.
The pictures follow a rumor from earlier Thursday, in which U.K. retailer John Lewis said it heard from suppliers that Apple's next-generation iPod touch would include FaceTime capabilities. The retailer said FaceTime calling over Wi-Fi would allow iPod touch users to "communicate with friends at zero cost."
The parts did not give any indication whether other features claimed by John Lewis were true. The company said at its event in London that the new iPod touch would also include a 5 megapixel camera lens with flash, and would also be able to record high-definition video that could be uploaded directly to YouTube.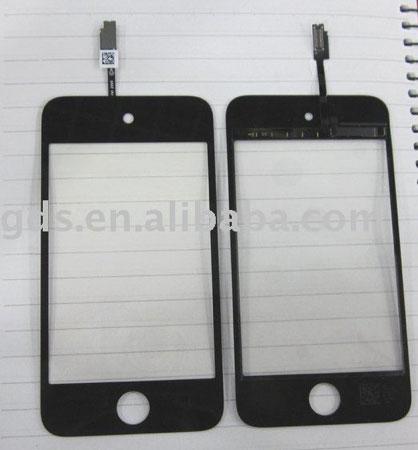 It also said that the fourth-generation iPod touch would include both an accelerometer and a gyroscope. The gyroscope was added to the iPhone 4, and allows games on the App Store to take advantage of more precise controls.