Apple posts videos of press conference, antenna performance, test chambers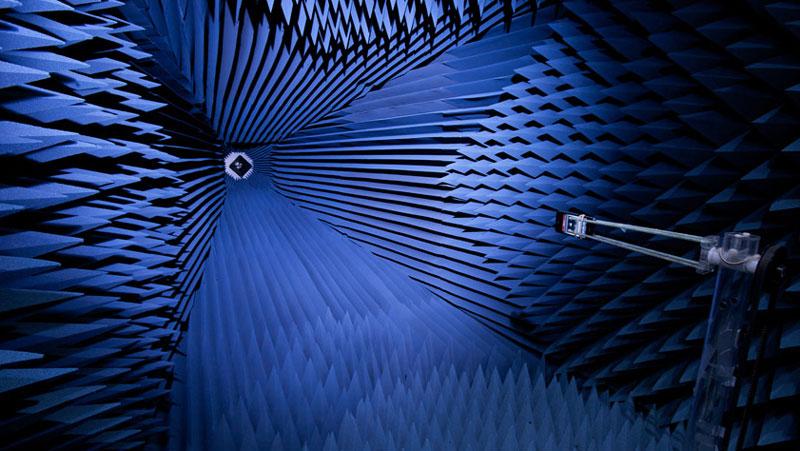 Apple has added a new section to its website, informing consumers about the external antenna featured on the iPhone 4 and how users may experience signal loss. It also revealed its internal antenna testing chambers, and posted video of Friday's press conference in its entirety.
The new site apple.com/antenna aims to inform users about attenuation and signal loss. It notes that all antennas on all devices, including TV, radio, GPS and cell phones, can experience attenuation when obstructed.
The site includes videos that show users how holding the iPhone 4 in the incorrect way, covering the bottom left corner of the device, can result in a loss of signal with the iPhone 4. Other smartphones are highlighted as well, including the BlackBerry Bold 9700, HTC Droid Eris, Samsung Omnia II, and iPhone 3GS.
"Apple has invested more than $100 million building its advanced antenna design and test labs," the company said. "Our engineers have logged thousands of hours designing and testing iPhone 4 in these state-of-the-art facilities."
The goal of the site is to convey to consumers that Apple always conducts thorough testing of its products before they are released. The labs feature 17 different antenna characterization chambers, also known as anechoic chambers, that are designed to accurately measure antenna and wireless performance. Video footage of the chambers is also available.
Finally, the entire video of Friday's press conference is also available on Apple's website. The event, held at the company's campus in Cupertino, Calif., can be streamed in low, medium or high bandwidth qualities.