Apple delays white iPhone 4 again, won't arrive until later this year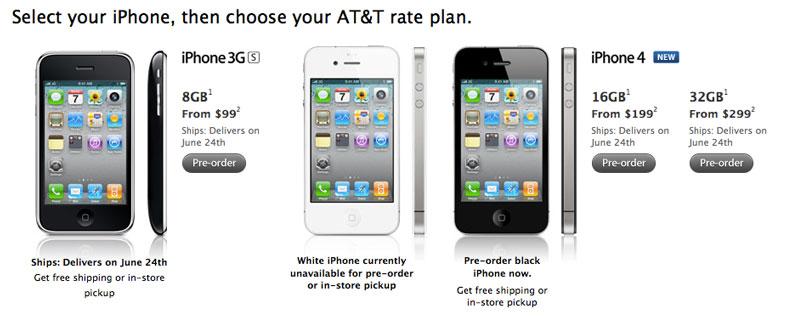 Apple on Friday announced that it still has had difficulty in manufacturing the white version of its iPhone 4, and the product will not be available until "later this year."
"White models of Apple's new iPhone 4 have continued to be more challenging to manufacture than we originally expected, and as a result they will not be available until later this year," the company said in a statement on Friday. "The availability of the more popular iPhone 4 black models is not affected."
The update is particularly interesting because it was just a week ago that Apple Chief Executive Steve Jobs publicly said that the white iPhone 4 remained on track to launch by the end of July. Jobs made his comments at last week's iPhone 4 press conference, at which it revealed it will give away free protective cases for every iPhone 4 purchase through Sept. 30.
Earlier this week, Apple's alleged difficulties in having glass panels for the iPhone 4 manufactured was detailed in a report that claimed one machine from a supplier can only make three panels per hour. A worker with Chinese manufacturer Lens Technology reportedly said that the company is still trying to work out the right balance of paint thickness and opacity with the white iPhone 4.
It was claimed that the manufacturer has had difficulty in ensuring the panel allows enough space for the digitizer overlay while also providing the level of white that Apple expects the glass to have.
In June, Apple said in a press release that the white iPhone 4 has "proven more challenging to manufacture than expected." At the time, the company expected to launch the white handset in late July. The white model has not been available for sale anywhere since the iPhone 4 launched on June 24.