Apple firmware update tackles MacBook Pro freezes
By Josh Ong
Thursday, August 26, 2010, 04:55 pm PT (07:55 pm ET)
Apple on Thursday released an EFI firmware update for 15-inch and 17-inch MacBook Pro mid 2010 models that fixes a freezing or stalling problem.

According to Apple, EFI Firmware Update 1.9, which requires Mac OS X 10.6.4, "resolves a rare issue that may cause the system to freeze during startup or intermittently stall during operation." The update, which is a 2.16MB download, also improves external display compatibility.

Issues with stalling and external displays on the mid 2010 Macbook Pros had been acknowledged in Apple Support articles.

The most recent revision to the MacBook Pro line came in April.
Unbeatable Deals from AppleInsider & Apple's Top Authorized Resellers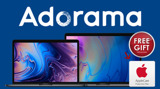 SAVE $379.00 - Free AppleCare with these 2019 MacBook Pros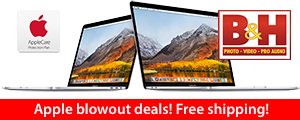 Lowest Prices Anywhere!