Netflix app updated to support Apple's iPhone, iPod touch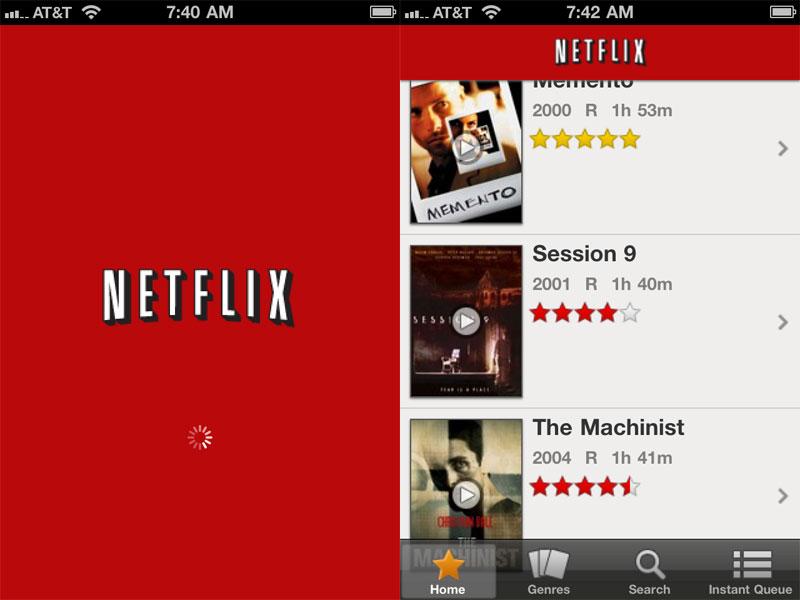 Netflix on Thursday updated its iOS App Store software, bringing compatibility for iPhone and iPod touch users to stream movies and manage their Instant Watch queue.
The new universal application (iTunes link) is now available for the iPhone, iPod touch and iPad. The free software allows Netflix customers with unlimited memberships to stream content from their Instant Watch queue.
Users can pick up watching where they left off with a movie or TV show on another device, such as their iPad, TV, or computer. The application also allows users to manage their Netflix queue, but only for Instant Watch. There is not currently a way to manage the queue for mailed discs.
As with on the iPad, the streaming service even works over 3G on the iPhone. The software uses adaptive technology that allows instant switching between Wi-Fi and 3G connections.
Version 1.1 of the Netflix application requires iOS 3.1.3 or later.
Netflix originally released its iPad application when the device was first released in April. At the time, the company promised that it was also working on a version for iPhone and iPod touch users — a promise that was delivered Thursday.
The movie rental company then showed off the new version of its mobile software at Apple's Worldwide Developers Conference in June, garnering cheers from the audience.