Apple's new iPod nano connects to TV for photo slideshows, records voice memos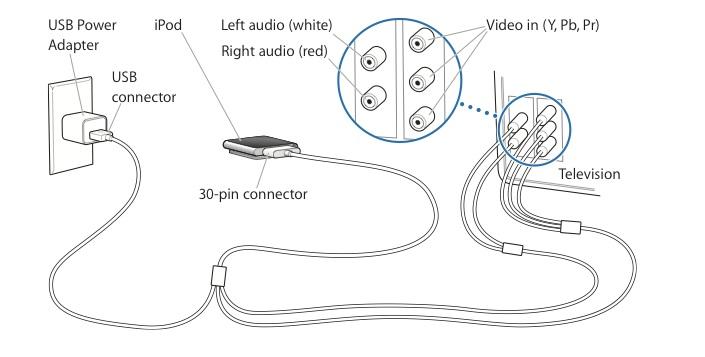 AppleInsider may earn an affiliate commission on purchases made through links on our site.
Apple's 6th generation iPod nano, with the proper accessories, can record voice memos and connect to a TV to display photo slideshows.
A look inside the 6th generation iPod nano

">manual

revealed several surprising features not mentioned by Apple CEO Steve Jobs during the Sept. 1 media event.
Although the new iPod nano no longer records or plays video, it can send photo slideshows to a TV. Connecting the new iPod nano to a TV requires use of a $49 Apple Composite Cable or Apple Component Cable. According to Apple, photo slideshows on a TV will display at the standard VGA 620x480 resolution.
The voice memo feature is also available on the new iPod nano, when the $29 Apple Earphones with Remote and Mic are connected to the earphone port. Voice memos are saved in the M4A format and can be synced to a computer.
Initial reviews of the iPod nano described the device as "surprising" and "cute," although some reviewers missed the video camera and video playback features.
Video on the iPod nano might not be gone for good, though. Erica Sadun of TUAW found evidence of leftover code for video support in the internal settings property list of the 6th generation iPod nano.