$24K stolen from Illinois Apple Store, 1M iPhones sold in South Korea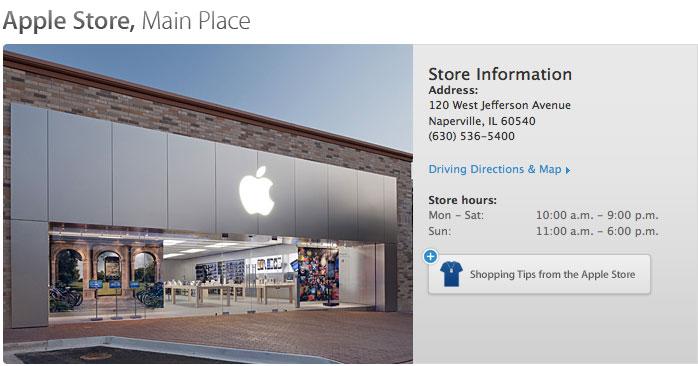 AppleInsider is supported by its audience and may earn commission as an Amazon Associate and affiliate partner on qualifying purchases. These affiliate partnerships do not influence our editorial content.
Burglars stole more than $24,000 in merchandise from an Apple store in Naperville, Ill., on Wednesday, and wireless carrier KT Corp. announced that it has sold more than a million iPhones in South Korea.
Naperville Apple Store burglarized
More than $24,000 in products were taken from an Apple store in Naperville, Ill., in a break-in that occurred early Wednesday. Police told the Daily Herald that glass at the entrance to the store Main Place at 120 W. Jefferson Ave. was discovered shattered around 4:49 a.m.
Officers searched the scene upon finding the store broken into, and then contacted employees who had not yet arrived. Despite the incident, the store was still open for business Wednesday.
Local Crime Stoppers has offered a $1,000 reward for information that leads to an arrest. People with information are asked to call (630) 420-6006.
Because of their high-value merchandise, Apple's retail stores are occasionally the target of thieves. Last year, security cameras captured footage of a burglary at an Apple Store in New Jersey, where thieves nabbed 23 MacBook Pros, 14 iPhones, and 9 iPod touches in 31 seconds.
South Korean iPhone sales top 1 million
KT Corp. announced this week that iPhone sales passed 1 million in South Korea on Aug. 16, according to the Yonhap News Agency. The milestone took about 9 months to reach.
Those sales do not include the iPhone 4, which debuted earlier this month. Preorders for the iPhone 4 brought down the servers as customers ordered 130,000 in the first 13 hours alone.
Officials with the wireless carrier said they received a total of 350,000 preorders for the iPhone 4 before it debuted on Sept. 10.
"South Korea was one of the last major countries to receive the iPhone in November 2009, but the country's mobile landscape has changed quickly since the arrival of the U.S. company's flagship model," the report said.