Review: Apple's second-generation Apple TV (2010)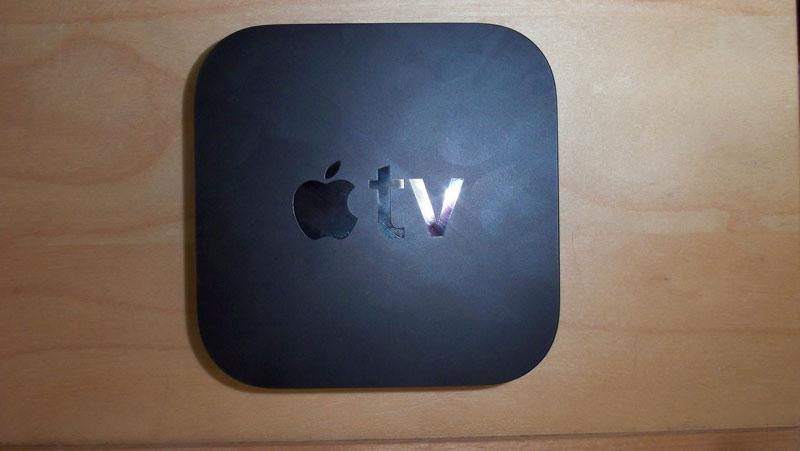 The new, improved, $99 Apple TV is a step in the right direction for the set-top box famously referred to as Apple's "hobby," but the incremental upgrades it offers are, for now, just a tease of bigger and better things to come for the platform.
Apple has long referred to the Apple TV as its hobby, because there isn't a large market for home theater content devices like there are for the other markets where Apple excels, such as personal computers and smartphones. Before the new Apple TV was announced and rumors of its switch to an A4 processor and iOS swirled, some expected the device would represent a major change for the product.
As it stands right now, the out-of-the-box Apple TV experience is not revolutionary, and remains held back by limited access to content and the absence of still-to-come features like AirPlay.
But make no mistake, the new, second-generation Apple TV is better than its predecessor in every single way. And in terms of ease of use and cost, it's a product in a class of its own that will likely continue Apple's sales superiority in the relatively small market.
But despite its a major overhaul of the internal hardware, earning it the label of a second-generation device, the software inside the new Apple TV, for now, feels like more like baby steps than a major leap forward. The question we (and many others) would like to know the answer to is: When will the switch to the lightweight, app-heavy iOS operating system pay off for the Apple TV?
If and when it does, this hobby could become a contender.
The most striking thing about the new Apple TV is its size. The device isn't much larger than a hockey puck, and will likely be the smallest addition to your home theater system. The hardware weighs in at 0.6 pounds and it just 0.9 inches tall, 3.9 inches wide and 3.9 inches deep.
This small size is accomplished by an entirely new series of components inside, namely the removal of a full-fledged spinning hard drive to conserve space.
Inside, the device relies on the same custom A4 processor that powers the iPhone 4, iPad and newest iPod touch. Apple's low-power processor makes for a major improvement in the Apple TV over its predecessor, which early on earned a reputation as a "hot plate" for its sometimes scorching temperatures.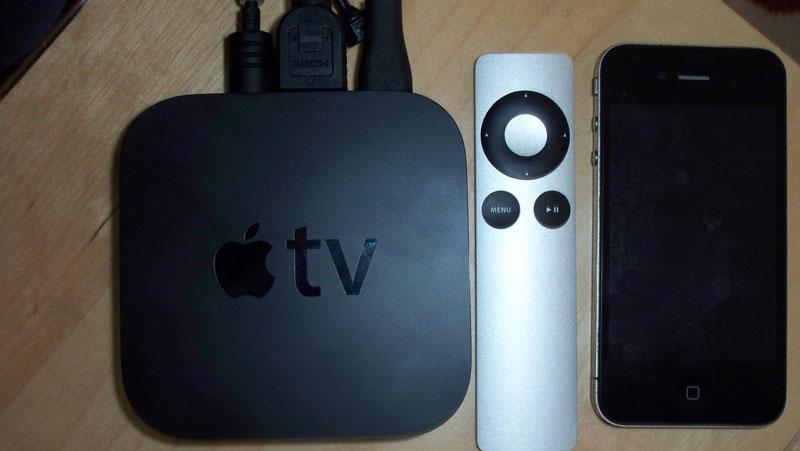 These modifications are a welcome change, particularly in an industry with oversized receivers and videogame consoles that have noisy, whirring fans and smoldering temperatures that sometimes make devices prone to failure, particularly when cramped in a tight home theater space.
Connections on the Apple TV are HDMI for high-definition audio and video, as well as an optical audio out for those who have older receivers. As is the standard with just about every device that plugs in to your HDTV, the new Apple TV does not ship with an HDMI cable. No surprise here, but worth noting for those who want to hook up the device and don't have an extra cable available.
What is included inside the box: an Apple Aluminum Remote, power cord (without an external power "brick" — a nice space saver) and an accompanying instruction manual.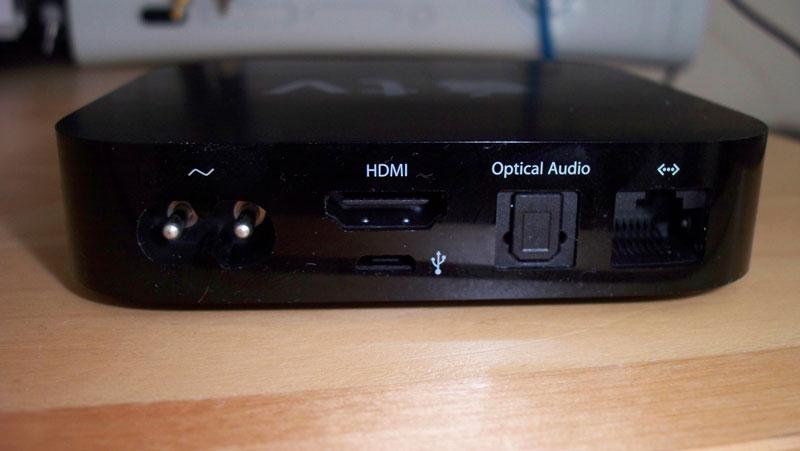 The device also has an Ethernet port and built-in Wi-Fi to connect to a user's iTunes library, as well as the iTunes Store to rent and purchase new content direct from the Internet.
Apple has not advertised the available memory inside the new Apple TV because, unlike the previous generation device with a hard drive and plenty of storage, it is pitching the hardware as a streaming-centric set-top box. However, thanks to the hardware experts at iFixit, we now know that the device has 8GB of onboard storage, as well as 256MB of RAM. This is more than enough to buffer high-definition content without any hiccups.
The lone weakness in the hardware capabilities of the new Apple TV its its high-definition output of just 720P. In the era of Blu-ray, 1080P is king and the de facto standard in new HDTV purchases, but the Apple TV cannot match that picture quality.
On page 2 of 3: Software and setup; and Content.
Setting up the Apple TV is a breeze, with a simple connection to an existing network over 802.11/a/b/g/n Wi-Fi or Ethernet. Users input the necessary data with the included infrared Apple Remote.
Sharing of content is enabled through the iTunes Home Sharing feature. Home Sharing login is based on a user's iTunes Store account information. This clever step ensures that users' iTunes information is stored in the device, allowing for easy and instant purchasing of content.
Once the Apple TV is set up and connected to an iTunes account, users can enable control of the hardware through their iOS device. Flicking through the menus on an iPhone or iPad with Apple's free Remote application is a pleasant experience. It also allows for users to sort through their iTunes library of content easily and more efficiently than with the packaged slim remote.
As was the case with the previous generation hardware, codec support is limited. The Apple TV can support H.264, MPEG-4 and M-JPEG, and has a maximum resolution output of 720P. Any 1080P content streamed from iTunes is automatically downscaled.
This means streaming video obtained from outside of the Apple and iTunes ecosystem will in many cases prove problematic, as many popular codecs are not supported by the Apple TV hardware. But any media enthusiast who owned the previous generation device, or has any other iOS device, already knows of these limitations.
Supported audio formats include AAC, MP3, Apple Lossless, AIFF and WAV. It also allows for Dolby Digital 5.1 surround sound pass-through to a compatible receiver.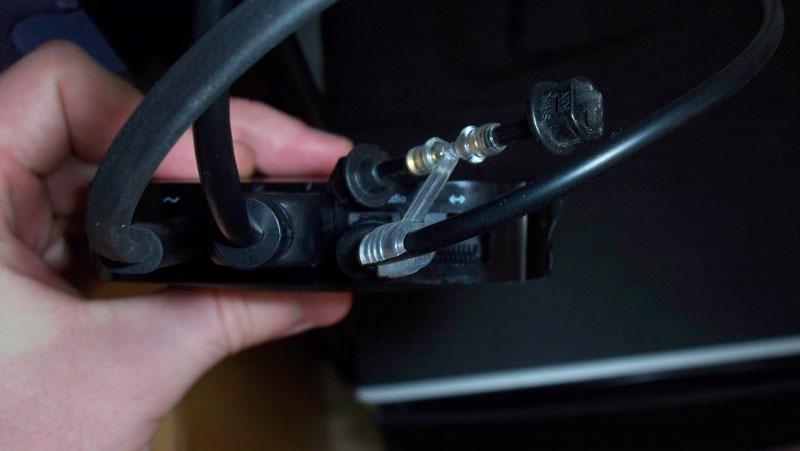 One of the best features Apple has created for media and entertainment enthusiasts is AirTunes, which has recently been rebranded AirPlay. In the near future it will allow instant streaming of video content from mobile iOS devices to the Apple TV.
Until iOS 4.2 is released, AirPlay is largely unchanged from AirTunes. Even still, AirPlay is every bit as incredible as it was before.
The Apple TV can be seamlessly and quickly integrated into an existing setup with AirTunes/AirPlay. Entering the Home Sharing information had the Apple TV show up in the speakers control option in the iTunes desktop client on both a Mac and PC.
For now, the system works well with a desktop running iTunes, an Apple TV, and a pair of wireless AirPort Express devices for music streaming. But in the future, new third-party hardware will also connect to AirTunes, allowing the streaming of music and album art in the same fashion, and giving users more options to integrate the wireless standard into their home.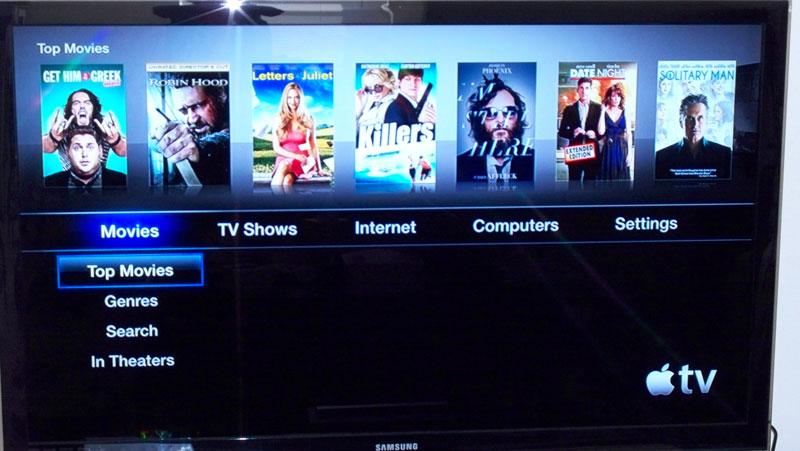 The real potential of AirPlay will begin to take shape in November when iOS 4.2 is released. Until then, AirPlay is as good as AirTunes ever was — but we're longing for more.
If the Apple TV becomes a major success for Apple, expect the Trojan horse of AirPlay to be a determining factor.
The greatest asset of the Apple TV is also its achilles heel: the iTunes Store. In this respect, the device is only as good as the agreements Apple can reach with content providers.
The good news: iTunes still offers the largest and widest selection of digital movie and TV purchases and rentals. Many major new movies are available the day they are available on DVD.
Streaming shows for 99 cents is an even greater asset for an Apple TV owner, as the price is now more palatable than ever. But the content selection also has a number of major problems, namely that some major networks and content providers aren't participating.
Want to watch the most recent episode of NBC's "The Office?" Boot up iTunes on your computer, pay $2.99 to buy it in HD (renting is not available), and then play it on your Apple TV once it's been downloaded.
Renting of shows from NBC and CBS — two of the "big four" broadcast networks in the U.S. — is not possible, and so the content is not even available directly on the Apple TV. The only way to view it is to purchase it via iTunes first.
TV content rented directly from the Apple TV is only available from Fox, ABC, BBC and Disney. That's it.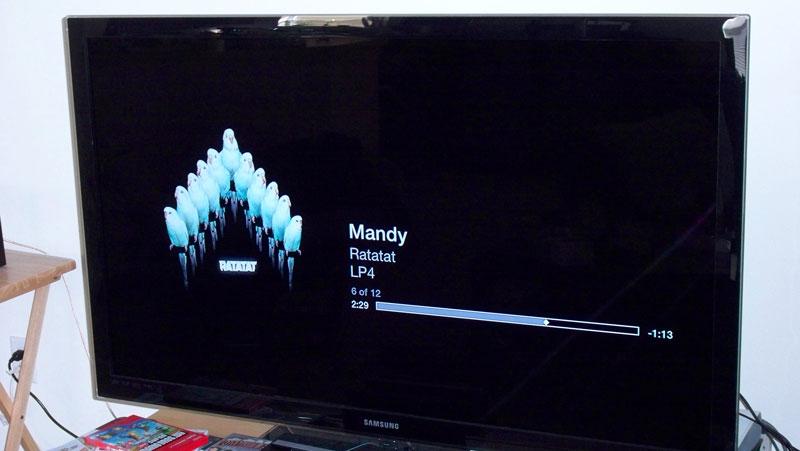 Still, Apple must be commended for its efforts here. For the content providers that are willing to play ball, standard-definition and high-definition TV shows cost the same 99 cents to rent, eliminating the "premium" price that has been attached to HD video.
HD movies, however, still carry a $1 premium, with new releases running $4.99, and older titles at $3.99 to rent. Standard-definition new releases are $3.99 and older titles in lower video quality are just $2.99.
The selection of movies is strong, but again Apple is hampered by the content providers. While the company touts that major releases are on iTunes day-and-date with the DVD and Blu-ray releases, one of this year's top movies, "Iron Man 2," is not yet available for rental on iTunes.
Renting a TV show gives users 30 days to start the program. Once they press play, they have 48 hours to finish watching it. Strangely, TV shows rented from the Apple TV can only be played on the Apple TV, while content purchased in iTunes or on an iPhone or iPad has more flexibility. Here again, the issue is likely due to the terms required by the content providers.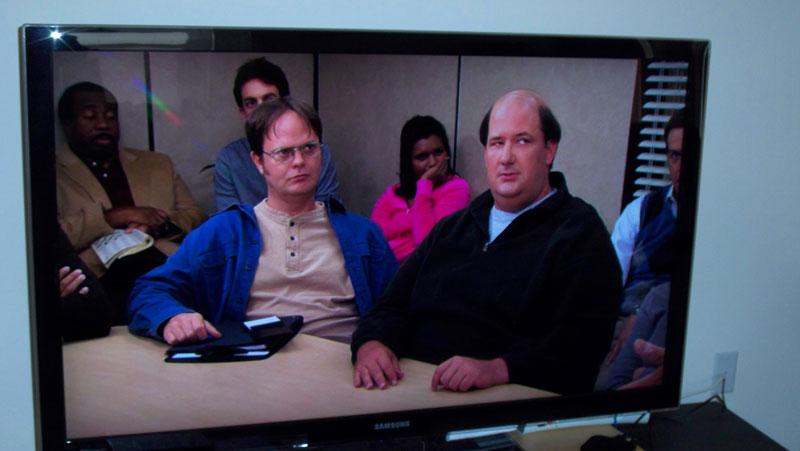 After selecting a program to rent, the Apple TV goes back to the main menu and allows users to continue browsing. Once enough of the show has been buffered, the system presents users with a prompt, telling them to press play to start the show.
Shows start within a matter of seconds, and the HD quality is fantastic — much better than many other streaming services, and of higher quality than most cable TV services, which serve up highly compressed video that often becomes pixelated. It's not 1080P, but it is near-instant streaming.
The lack of support for 1080P for content hosted on a local network, where bandwidth issues for streaming are not a concern, remains disappointing. Blu-ray will have to remain the option for home theater enthusiasts looking to get the most out of their high-end HDTV.
Access to Netflix Instant Watch for streaming content is also a major addition, as the rental service's strong lineup of content is now available to Apple TV owners. Of course, Netflix has been pushing its way into the living room for years, so the millions of people who already own an Xbox 360 or PlayStation 3 will find nothing new here.
The Apple TV does have a leg up on the Netflix streaming functionality of the popular Nintendo Wii, however, as that system has a maximum output resolution of just 480P.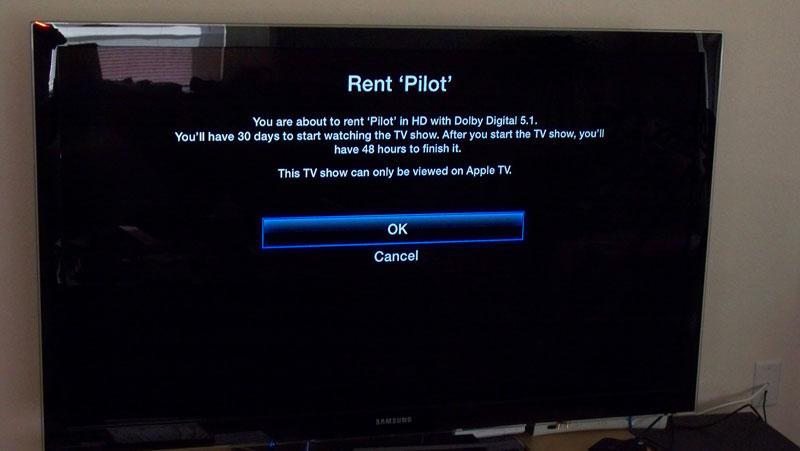 Netflix Instant Watch requires its own monthly subscription, but its inclusion in the new Apple TV adds a great deal of value for those who do not already have a device that's capable of streaming from the rental service.
Also offered are integration with YouTube, Flickr and MobileMe, and Podcasts and Internet radio stations can also be streamed to the device. All of these work as expected.
On page 3 of 3: The promise of what's to come; Conclusion; and Rating.
The promise of what's to come
AirPlay and streaming from iOS devices is likely only the beginning for the new Apple TV. Since the new hardware runs the same iOS and A4 processor as the iPad, iPhone and iPod touch, some think it's an inevitability that the Apple TV will get its own App Store, allowing for unique content and other applications, like games, in the living room.
Will it actually happen? At this point only Apple can say. But hackers already have successfully "jailbroken" the Apple TV software, meaning they have exploited it to run unauthorized code. And hacks of the previous-generation Apple TV added a great deal of functionality that wasn't available out of the box.
Apple could lessen the desire for most people to jailbreak by creating a new Apple TV App Store. The release of the iPhone App Store in 2008, allowing third-party software on the company's smartphones, negated the need for many to jailbreak their device.
Even if an official App Store doesn't materialize, the promise of AirPlay alone is likely enough to sell many home theater enthusiasts and casual users alike. AirPlay promises to allow instant streaming of content on an iPad or iPhone to an Apple TV, including Internet-based content like YouTube.
If the promise of AirPlay is realized, YouTube will likely be just the beginning. Imagine shooting video clips on your iPhone 4, editing it with iMovie on the phone itself, and then instantly, wirelessly streaming the product to an Apple TV for the whole family to see in 720P.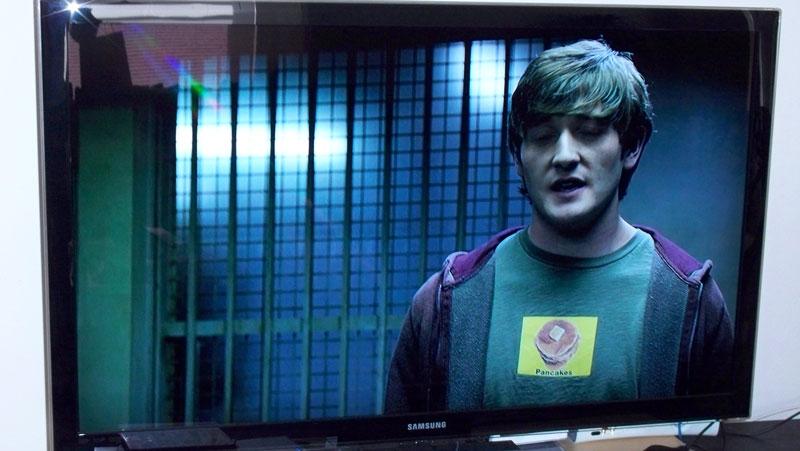 While AirPlay is exciting (and unlike a hypothetical App Store, we know it's actually coming), it's not here yet. Because we couldn't properly test the incomplete feature, its benefits cannot be reflected in rating the Apple TV.
After the new Apple TV was announced, many were understandably disappointed, as rumors swirled that the new hardware would support its own App Store, allowing developers to create third-party applications. Some had dreams of games, media streaming solutions and other iPhone- and iPad-type apps on their TV. That may still come to pass, but it's not here yet.
What's most interesting about the Apple TV is that despite a major overhaul in the hardware, the software looks and feels similar to its predecessor. Apple's FrontRow interface remains largely unchanged, and though familiar, it is somewhat stale.
Days before the new Apple TV was announced, Bloomberg claimed that Apple Chief Executive Steve Jobs wasn't convinced that the set-top box upgrade would become a mainstream hit. Having now spent time with it, it's easy to understand why: Aside from a smaller form factor and a new focus on renting and streaming, there's not a lot new here.
Apple is clearly employing a slow-and-steady approach to the living room, with Jobs convinced that the cable companies and their cable box rental model make it near impossible to find great success at this point.
The company may have also been interested in beating a rival product — Google TV — to market. The search giant's Android-powered platform is set to arrive this fall, and employs a very different approach that looks to integrate all of a user's home theater hardware under one umbrella.
For someone who have a number of devices connected to their TV, connected to different inputs and with different user interfaces (with varying degrees of quality), the promise of cleaning up the mess that is the living room experience is undoubtedly appealing. It's also an overly ambitious goal that, like Android for mobile phones, likely will not succeed in the first try.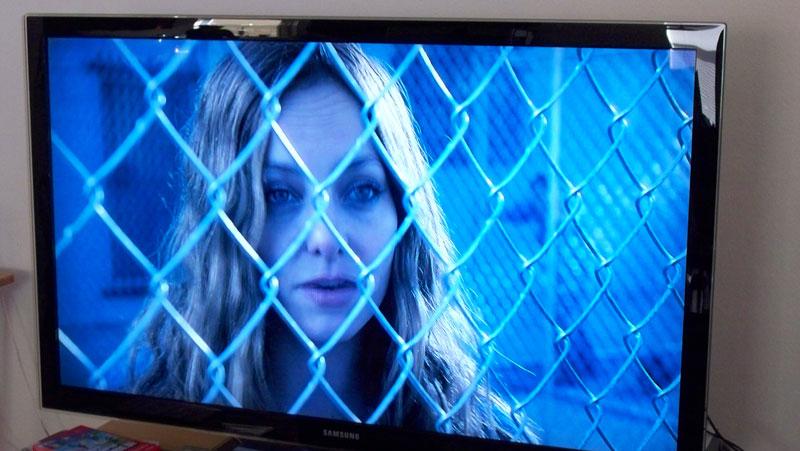 Still, with the launch of products with Google TV around the corner, and AirPlay not fit for public consumption until November, the best approach would likely be to wait for a few months and see how things shake out. The Apple TV is the best in its class at the moment, but big things — from both Google and Apple — remain right around the corner.
For those who already own a previous-generation Apple TV, it's hard to recommend an upgrade, even at the low $99 price point — yet. Once features like AirPlay video streaming are unleashed, that will likely change.
But if you're looking to get a simple and easy media player for your TV and don't want to deal with the hassle of hooking up a full-fledged home theater PC to your entertainment center, you'll have a hard time finding a product that offers more than the Apple TV. The selection of iTunes content is strong, interacting with the device is intuitive, and at $99, the price is right.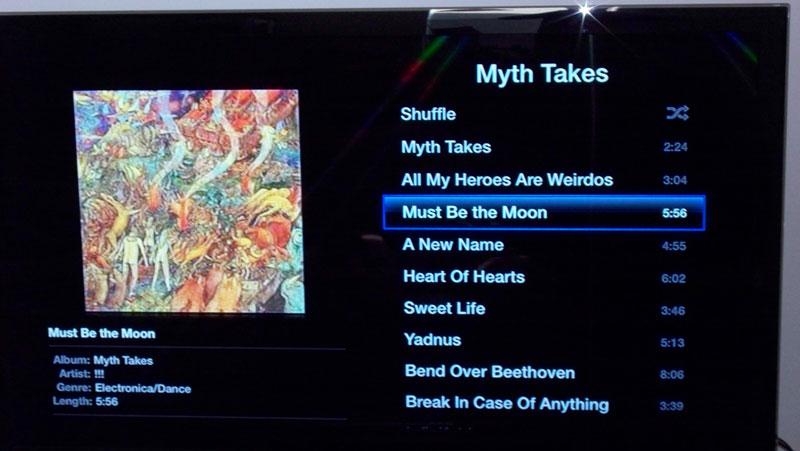 New, small, sleek hardware
Painless to set up and extremely easy to use
Fast and responsive, HD streams begin quickly and with high quality
Access to a large library of content in the iTunes Store
Hardware/software potential not yet fully realized
Limited video codec support for non-iTunes content
Studio support of 99-cent rentals and new releases needs improvement
Maximum resolution of 720P means Blu-ray is still the 1080P HD king