Apple may have planned to build second NC data center from day one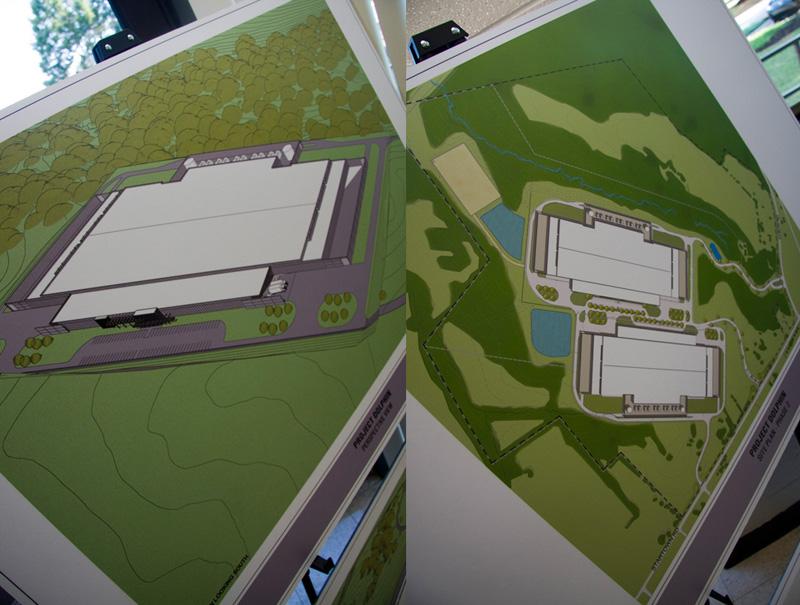 Rumors continue to swirl over Apple's mysterious plans for its data center site in Maiden, North Carolina, with new evidence suggesting that the company may have intended to build from the get-go a second, identically-sized facility adjacent to the one that's already operational.
A new report from All Things Digital points to two images on the Catawba County, N.C., Flickr page showing two bird's eye renderings of Apple's site in Maiden — one with a single facility and a another, labeled "Phase 2," showing a second, seemingly identical building.
Rumors that Apple was considering a second facility in Maiden picked up steam last week when when the same publication, citing anonymous sources, reported that the company was considering doubling its operations there to 500,000 square-feet. The North Carolina data center is already five times larger than the company's current data center in Newark, California.
However, the images discovered Monday are raising questions as to whether Apple's plans for the data center project, which is code-named Dolphin, called for two matching facilities all along. It's therefore similarly unclear whether any of the recent reports on Apple doubling the size of the project represent anything new.
One theory mentioned in the latest report is that the structure that Apple just finished completing this fall is only 250,000 square feet and that documentation that has long listed the initiative as a 500,000-square-foot project may have been contingent on the company building a second facility all along.
According to a Data Center Knowledge report published Sunday, the first finished facility is "fully operational," with the company expected to begin operations "any day now."