Microsoft releases Office 2011 for Mac with Outlook, cloud support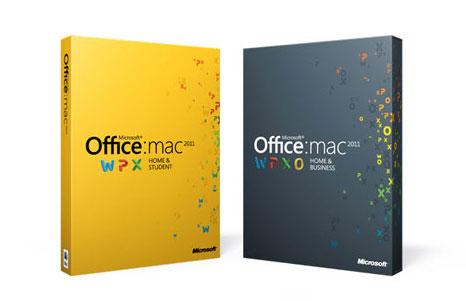 AppleInsider may earn an affiliate commission on purchases made through links on our site.
Microsoft on Tuesday announced the release of Office 2011 for Mac, bringing new features to the productivity suite including an all-new version of Outlook built from the ground up for Mac OS X.
Eric Wilfrid, general manager of the Microsoft Office for Mac team, said though his company and Apple compete, there are still customers on the Mac platform who need to use Microsoft Office in a Windows-centric world. It's for that reason that the new Office 2011 is such a hotly anticipated release.
"As someone who works at Microsoft and deals with Apple often, I acknowledge that our companies compete," Wilfrid said. "Some people choose Windows, and some people choose Mac. That conflict tends to get a lot of attention, but I deal in the reality that there are customers who love their Macs and also love using Office."
Wilfrid said that three-quarters of all Mac users have Office installed on their machine, a statistic he believes highlights the importance of the relationship between Microsoft and Apple.
Starting Tuesday, Mac users can now obtain the latest versions of Word, Excel, PowerPoint and, for the first time, Outlook. Office 2011 for Mac is now available in 13 languages around the world, and by November it will be available in 45 countries.
The latest release will also bring the cloud-based service that Windows users have enjoyed since Office 2010.
"Office isn't just about what runs on a desktop machine or laptop," Wilfrid said. "Office is an experience that shows up across your computer, on the Web browser, and on your mobile device."
Office 2011 for Mac also includes a new version of Outlook built from the ground up for the Mac. The latest version of the productivity suite also works with on-premises Exchange and the just-announced Office 365 cloud service.
It also has built-in integration with Windows Live SkyDrive, and connections to SharePoint so users can manage files and work from any location. Office Web Apps also allow Mac users to edit Office documents straight from their browser.
Office 2011 for Mac also packs new co-authoring tools that allow users to edit the same Word document or PowerPoint presentation simultaneously with other people in different locations, as long as they are using Office 2011 for Mac or Office 2010 for Windows. Users an also quickly share presentations with anyone who has browser access through PowerPoint broadcasting.
The new version of Office also has greater file format compatibility, ensuring that Office documents created on either a Mac or a PC look exactly the same, even when printed out.
For more on Microsoft's Office 2011 for Mac, see AppleInsider's extensive review.