PCWorld reliability survey: Apple 'smoked the competition'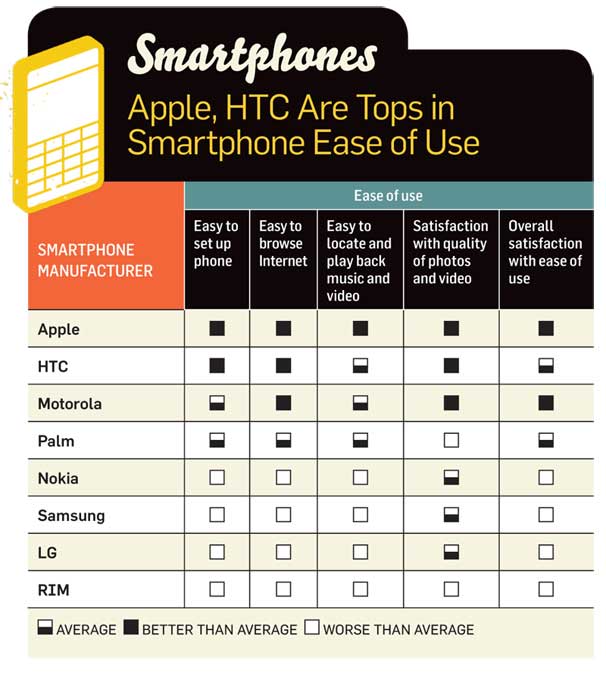 PCWorld this week released the results of its annual Reliability and Service Survey, and Apple won handily in the desktop, notebook and smartphone categories.
Apple earned high marks almost entirely across the board for its line of Macs and iPhones. In fact, the only "average" scores earned by Apple were related to replacing failed notebook components, as well as the iPhone 4 antenna issue.
"Can Apple do no wrong?" the publication said. "Indeed, 2010 was a remarkable year for the world's highest-valued tech company."
PCWorld's reader poll found that Apple was far and away the best company, leading the publication to state that the Cupertino, Calif., company was "smoking the competition." Credited were Apple's stylish hardware, easy-to-use software, and the "warm, fuzzy feeling" given through Genius Bar support at the company's retail stores.
In the survey, just under 8 percent of Apple laptop users said they had a problem that could not be resolved by the company's technical support. That was "significantly lower" than the industry average from rivals like HP and Dell.
Apple earned the highest marks in every category for desktop PCs, notebooks and smartphones. As has been found in previous surveys, iPhone customers in the U.S. indicated they are happy with Apple's handset, but do not like the AT&T wireless service.
The iPhone also earned "average" marks in two out of four categories for smartphone reliability. In that ranking, Apple placed second to Motorola, which earned top marks in three out of four reliability categories.
But in terms of ease of use, the iPhone was the clear winner, earning perfect "better than average" scores across the board. Users said the iPhone was easy to set up, allowed for simple Web browsing, and satisfied customers with media playback.
AT&T customers, however, ranked the speed and reliability of its 3G network "worse than average," and also expressed dissatisfaction with sound quality and reliability of voice calls. That was worse than competitors Verizon, Sprint and T-Mobile, all of which earned a "better than average" ranking in at least one category.