Apple partner Imagination acquires 'cinema quality' graphics chipmaker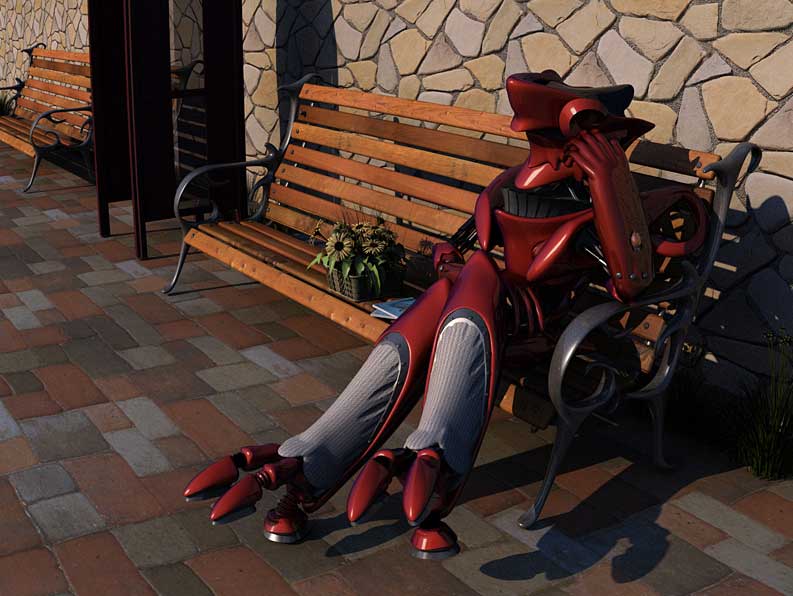 Imagination, the maker of the PowerVR SGX graphics processor found in Apple's iOS devices, has acquired the developer of real-time ray tracing graphics technology, which could end up in future Apple hardware.
Imagination Technologies on Tuesday announced the acquisition of Caustic Graphics for $27 million. Caustic creates ray tracing technology, a technique for rendering three-dimensional graphics with complex and more natural lighting models.
The company said the ray tracing technology allows for "cinema quality 3D," and photorealistic graphics that are impractical with current graphics technology.
"Ray tracing is a key additional technology that traditionally has been regarded as the exclusive domain of specialized markets and non real-time applications," said Hossein Yassaie, chief executive of Imagination. "We intend to change that.
Yassaie said the acquisition for $27 million will allow Imagination to create even more advanced graphics technology in the future. Caustic's patented hardware and software technology allows for more powerful and less expensive ray tracing.
When contacted by AppleInsider, a spokesman for Caustic said any comments would need to come from Imagination. A request from Imagination was not returned as of Tuesday morning.
In 2008, AppleInsider revealed that Apple purchased a 3 percent stake in Imagination Technologies Group, maker of the PowerVR mobile graphics hardware. Last June, the Mac maker bumped its stake to 9.5 percent. The iPhone maker is also a licensee of the company's technology.
"Garnet," by artist JiaBei He, created with technology from Caustic Graphics.
Imagination's PowerVR SGX graphics processor is included inside Apple's custom A4 chip. The A4 processor powers the iPhone 4, iPad, latest iPod touch, and even the Apple TV.
Though Tuesday's announcement made no mention of Apple, it's likely the technology from Caustic could end up in future iPhones or iPads. That could allow even more advanced 3D graphics, a major selling point of Apple's mobile devices as gaming has become a major use of the iPhone and iPod touch.
"Our vision is to enable cinema quality computer graphics at new cost and power consumption design points," said Caustic Chief Executive Chip Stearns. "We are excited at the prospect of becoming part of the Imagination team as we bring ray tracing to a much broader base, and utilize their extensive resources and partnerships to bring our technology to every consumer screen."
Imagination said Caustic's technology can be "efficiently" added to PowerVR graphics processing units in the future. It also said the acquisition will keep the company at the "technological forefront, driving major innovations in the growing 3D graphics market."