Controversial Steve Jobs figurine appears to sell for $2,500 on eBay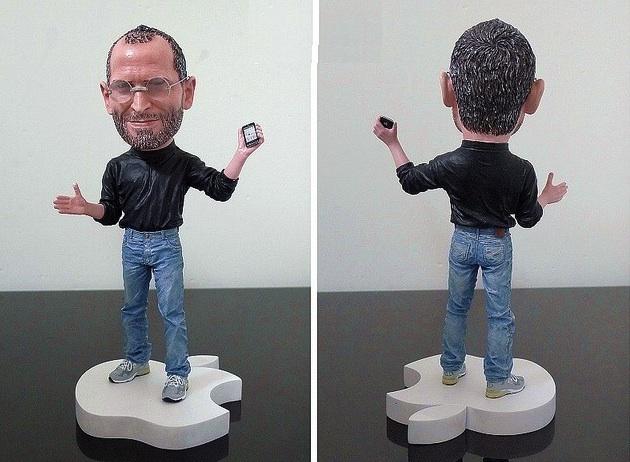 After a law firm representing Apple blocked the producer of a lifelike action figure of Apple CEO Steve Jobs from selling it, the figure has apparently sold for $2,500 on eBay.
MIC Gadget began selling the figurines, which feature the charismatic CEO in his trademark black mock turtleneck, blue jeans and New Balance trainers holding an iPhone, in November, quickly selling out of the initial run of 300 limited edition figures.
Within days, Apple learned of the figurine and sent a cease-and-desist email to the website, citing California Civil Code Section 3344, "which prohibits the use of any person's name, photograph or likeness in a product without that person's prior consent."
Some of the figures have now made their way to eBay, where several listings (1, 2) have already closed for $2,500.
The auctions are highly suspect, however, and may be an attempt by resellers to manipulate the figure's price on the secondary market. For instance, one auction, from a seller who hasn't received feedback since 2008, listed a starting price of $1,000, but eventually sold for the $2,500 Buy It Now price without any bids.
The hoopla surrounding the Jobs action figurine stems from the iconic place that the CEO continues to occupy in culture. Earlier this week, he was named one of Time magazine's "People Who Mattered" in 2010, losing out to Facebook's Mark Zuckerberg for the title of "Person of the Year." Last week, MarketWatch granted Jobs the honor of "CEO of the Decade."
Though Jobs has fought to keep his personal life out of the spotlight, for the first time ever, he is collaborating with an author on an "authorized" biography.