Verizon to push Apple's iPhone with major 'marketing muscle' - report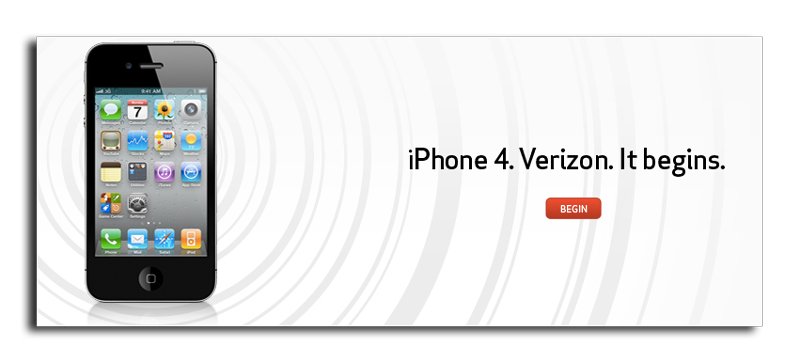 AppleInsider may earn an affiliate commission on purchases made through links on our site.
Following this week's announcement that the iPhone is finally coming to Verizon, a new report claims that the largest wireless provider in the U.S. plans to advertise Apple's handset heavily over competing Android phones.
Analyst Shaw Wu with Kaufman Bros. cited checks with industry sources in a new note to investors issued on Wednesday, in which he said Verizon will put its "marketing muscle" behind the iPhone. The advertisements are expected to come at the expense of competing smartphones that run the Google Android mobile operating system.
"On its homepage, [Verizon] is already highlighting the iPhone 4 and iPad as flagship products with not much else in sight (save for a Jabra Bluetooth Headset)," Wu wrote.
When Verizon began selling the iPad late last year, the company ran an aggressive ad campaign on TV touting the device's availability. AT&T, on the other hand, had no TV commercials devoted solely to the iPad.
When the iPhone was not on Verizon, the carrier ran a number of campaigns that instead pushed Android as part of the company's "Droid" lineup, including one commercial that portrayed the iPhone as feminine. The series of commercials said that what the iPhone couldn't do, "Droid Does."
Now, with a partnership between Apple and Verizon, Android will face its "first true test," Wu believes. He said while many are interested in seeing how many customers move from AT&T to Verizon, he believes the better question is how many Android users on Verizon decide to switch to an iPhone.
The analyst also commented on the fact that the deal between Apple and Verizon is non-exclusive, a fact that could leave open the possibility of additional carriers in the U.S. like Sprint and T-Mobile. Because the iPhone remains only on Verizon and AT&T at the moment, Wu said it is "effectively exclusive."
"We will be surprised to see if it appears on T-Mobile USA and/or Sprint in the near term, though admittedly with AAPL, sometimes the unpredictable happens," he said.
Kaufman Bros. has a 12-month price target of $395 for AAPL stock, based on a calendar year 2011 earnings per share forecast of $20.05. Wu sees Apple selling 63 million iPhones in calendar year 2011, with Verizon contributing an incremental 2 million to 3 million unit sales per quarter.