LG: WP7 falls short as carriers tire of "too much Android"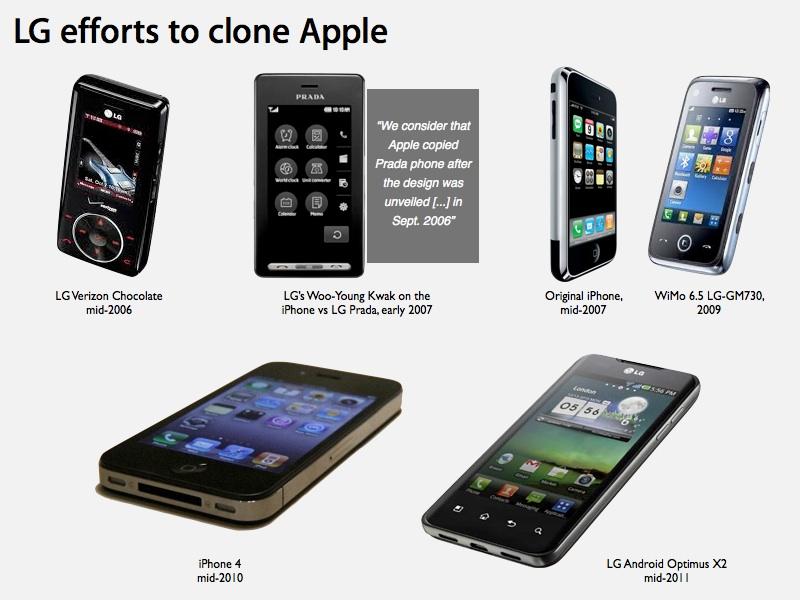 AppleInsider is supported by its audience and may earn commission as an Amazon Associate and affiliate partner on qualifying purchases. These affiliate partnerships do not influence our editorial content.
LG reports disappointment with sales of Microsoft's Windows Phone 7 while its carriers complain of "too much Android" as the third largest mobile maker seeks bolster smartphone sales even as it loses overall mobile market share.
WP7 launch disappointing, boring for users
In an interview with Pocket-lint, LG, marketing strategy and planning team director James Choi said of Microsoft's Windows Phone 7, "from an industry perspective we had a high expectation, but from a consumer point of view the visibility is less than we expected."
Choi added, "LG has been closely collaborating with Microsoft from the beginning. What we feel is that it is absolutely perfect for a huge segment out there. What we feel is that some people believe that some operating systems, mainly Google, are extremely complicated for them. But Windows Phone 7 is very intuitive and easy to use."
"One of the problems," the report noted, "is that some believe that the OS is so easy to use that it's a bit boring."
Choi himself said that, "for tech guys like us it might be a little bit boring after a week or two, but there are certain segments that it really appeals to. We strongly feel that it has a strong potential even though the first push wasn't what everyone expected".
Microsoft has been cagey in talking about the launch of Windows Phone 7, even as its own developers "suggest that you think of Windows Phone 7 development as a hobby or a learning experience."
Microsoft itself has described the Windows Phone 7 launch as "inline with our expectations," even while describing shipments that could only barely fill out global channel inventory.
LG still strong on Microsoft
LG appears to be the first licensee to openly call Windows Phone 7 a serious disappointment, but it isn't ready to abandon Microsoft yet because it has few alternatives, lacking even its own recognizable mobile platform in contrast to Samsung's Bada, RIM's BlackBerry, or HP's Palm/webOS.
The phone maker was led down a rabbit hole in 2009 with Windows Mobile 6.5, a year when LG took over the lead role in promoting Windows Mobile in what the Washington Post described at the time "an enhanced partnership" with Microsoft.
"Microsoft said it will also be working closer with LG, a company it had agreed to a partnership with in advance. LG is committing to developing 50 new Windows Mobile phones by the end of 2012 and both companies, Microsoft and LG, are committing to increasing their investment in Windows Mobile by five-fold," the report said at the time.
After Windows Mobile continued to collapse in 2009 and was replaced with Windows Phone 7 in late 2010, LG continued to support the new platform as a top licensee, even as its chief executive Nam Yong stepped down due to big losses; LG had erased 30 percent of its mobile share over the previous three years.
LG not sold on Android, expects WP7 to serve low end
LG can't give up on Microsoft because that would limit it in smartphones to solely being an Android licensee, which LG does not want to become.
"From a vendor perspective having that balance [of smartphone platforms] is critical," Choi said. "Being dependent on one OS is not beneficial for us. That's the same with not just the manufacturers, but the operators as well.
"There is a need and demand from the operators saying there is too much 'Android' in the portfolio. In that sense LG always tries to balance our portfolio, and that's not just in sense of hardware but OSes as well."
Choi said that "there is a lot of skepticism at the moment, but once Windows Phone 7 handsets that are mid-tier to low tier start appearing the market share will grow. Right now it's only exclusively present in a high tier, because of its hardware requirements, and that's limiting growth."
LG struggles to copy Apple
In early 2007, LG was highlighting its Adobe Flash lite-based Prada phone, a model it later claimed Apple had copied in its design of the original iPhone, even as it had long aped Apple's iPod design in its popular Verizon Chocolate feature phone.
In 2009, LG released the LG-GM730, a Windows Mobile 6.5 bearing a striking resemblance to Apple's original iPhone. This year, the company is planning to release the Android-based Optimus X2, its first high end smartphone. It bears a striking resemblance to last year's iPhone 4.