Apple's secret $3.9B investment could buy 136M iPhone, 60M iPad displays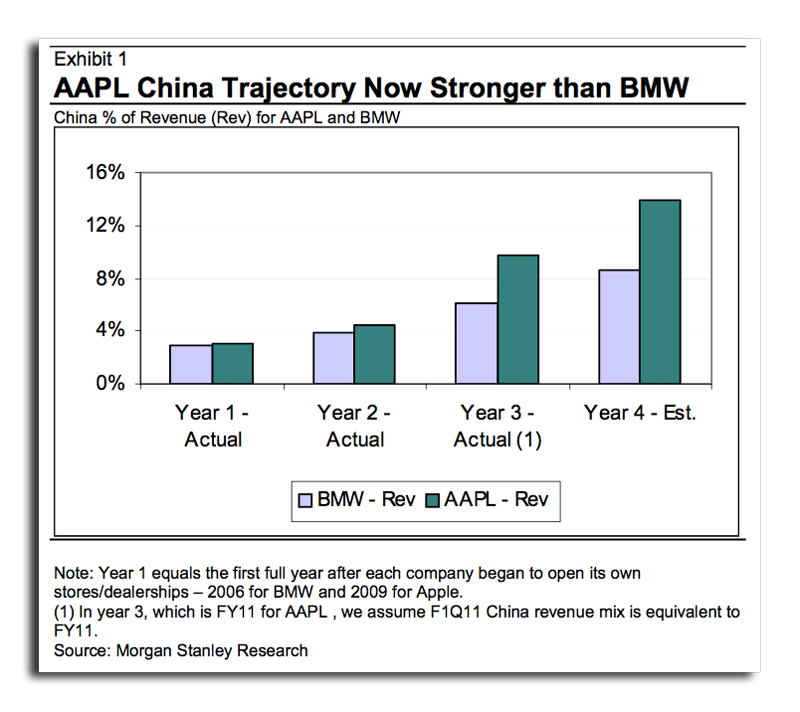 The most likely use of Apple's secret $3.9 billion long-term supply investment is for tens of millions of displays for the iPhones and iPads the company plans to sell in the near future, one Wall Street analyst believes.
Katy Huberty with Morgan Stanley issued a note to investors this week in which she estimated that Apple's $3.9 billion investment could purchase about 136 million iPhone displays, or approximately 60 million iPad displays. If those displays were coupled with touch panels, the money could buy Apple 100 million iPhone panels, or 40 million for the iPad.
The fact that Apple is pre-paying for inventory indicates that the company is very confident in its outlook on demand for the company's products in the near future. Apple Chief Operating Officer Tim Cook said during his company's quarterly earnings report this week that he believes that the tablet market potential is "huge," and Apple has a head start on the competition with its iPad.
He also noted that Apple has tremendous growth potential for the iPhone, even as it has seen major sales increases. He noted that most people do not yet own a smartphone, and attracting those upgraders presents a major growth opportunity for Apple.
It was Cook who hinted at Apple's long-term component supply contracts this week while talking with analysts. He revealed that the company had made secret deals that he felt were a "fantastic" use of $3.9 billion from his company's $59.7 billion in cash reserves.
Cook declined to reveal what the investment might be, because he said he viewed the strategic move as "competitive" in nature. Revealing where Apple spends its money could tip off competitors to future products, he said.
Cook compared the investment to 2005, when Apple prepaid for flash memory. That NAND flash has become a major part of Apple's strategy, found in devices like the iPhone, iPad and new MacBook Air.
In addition to speculating on Apple's investments, Huberty also noted the company's impressive fourfold increase in revenue in China last quarter. She said she believes Apple is now ahead of the ramp carmaker BMW experienced in China over the last four years.
"[China] could contribute well over half (and as much as 100%) of the total company earnings growth we expect [for Apple] through [fiscal year 2012]," Huberty wrote.
This week, after Apple's record setting earnings, in which it exceeded Wall Street expectations for revenue by $2 billion, Huberty upped her estimates for AAPL stock. Morgan Stanley now has a 12-month price target of $410, though in her "bull case" scenario, the stock could hit $540 in the next year.