Adobe prepping "Creative Suite 5.5 Digital Publishing" for iOS, Android development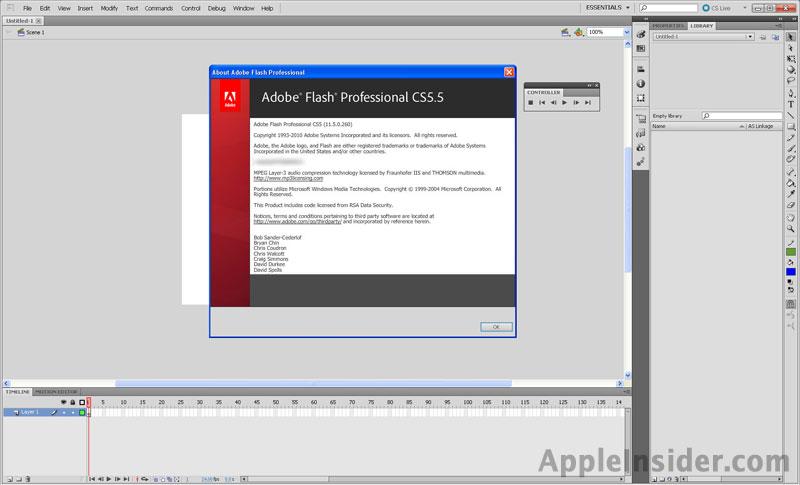 AppleInsider may earn an affiliate commission on purchases made through links on our site.
Adobe appears poised to rush to market a new bundle of Creative Suite applications ahead of CS6 that it hopes will solidify its Flash and Air technology as an alternative platform for developers looking to capitalize on the booming market for iOS and Android-based cell phone and tablet applications.
The new suite, which will reportedly be marketed as "Adobe Creative Suite 5.5 Digital Publishing" suite, will showcase a new version of its "Packager for iPhone" application that will include support for not only Apple's iPhone, but also the iPad and the new crop of Android tablets, incorporating popular touch gestures like "Pinch."
As it stands, Packager for iPhone is a feature of Adobe Flash Professional CS5 software and the Adobe AIR SDK 2.0.1, which offers Flash developers a fast and efficient method to port existing code from ActionScript 3 projects to deliver native applications on iOS devices.
AppleInsider can independently corroborate claims that Adobe is feverishly working on a high profile CS 5.5 bundle that will land ahead of CS 6.0. While researching the features of Adobe Creative Suite 6.0 (1, 2) that were published last week, people familiar with Adobe's plans provided evidence of the aforementioned "Adobe Creative Suite 5.5 Digital Publishing" suite by noting that the software maker had recently begun beta testing Adobe Flash Professional 5.5.
The new version of the Flash development application, which can be seen in the screenshot below, will reportedly usher in the new version of Adobe's "Packager for iPhone" tool. It's also expected to be accompanied by Adobe Flash Catalyst CS 5.5, which documentation describes as an "interaction design tool" for development teams that will deliver new features such as robust team workflows, live application design, full designer participation in development workflow, and deployment for web, desktop and mobile devices.
A screenshot of Adobe Flash Professional CS 5.5 build 11.5.0.260 | Source: AppleInsider
The CS 5.5 Digital Publishing suite will also reportedly support the ePub (or electronic publishing) 3.0 standard in InDesign 5.5 while bundling updates to other popular CS apps such as Dreamweaver, which is similarly expected to offer direct export of digital content.
It's believed that Adobe began work on CS 5.5 Digital Publishing suite in earnest after a bitter feud between Apple and Adobe ended in September with the iPhone maker overturning a ban that had previously prevented intermediary development tools like Flash from serving as an alternative to its iOS SDK as a development platform for its mobile devices.
The change came just weeks after evidence surfaced that the U.S. Federal Trade Commission was looking into a complaint filed by Adobe over Apple's all-inclusive banning of Flash from its iOS devices.