Apple's Verizon iPhone 4 has improved antenna, integrated GPS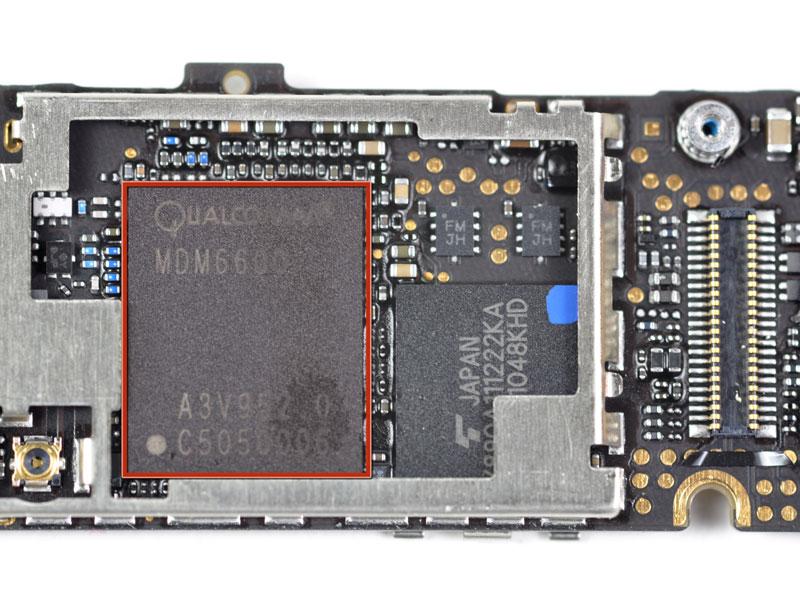 A closer look inside the new CDMA iPhone 4 for the Verizon network in the U.S. has revealed a new antenna design said to allow improved reception, as well as a different, integrated GPS chip.
iSuppli this week posted "early results" of its teardown of Apple's new CDMA iPhone 4. The market research company found that while Apple retained the fundamental integrated antenna and enclosure design for the CDMA variant of the iPhone 4, the new CDMA version "employs a dual-antenna design that takes advantage of antenna diversity to improve reception."
When the GSM iPhone 4 shipped on rival carrier AT&T's network last summer, users found that covering the bottom left corner of the handset could result in some signal loss. The issue gained a considerable amount of media attention, most of which died down after Apple gave away free cases to phone buyers for a limited time.
Still, the issue prompted multiple competitors, including Verizon, to poke fun at the controversy. Verizon mocked the iPhone 4 antenna issue with a full-page ad in The New York Times last July to promote its Droid X handset, noting that the phone had a "double antenna design" that "allows you to hold the phone any way you like."
iSuppli's teardown also discovered that Apple has eliminated the use of a discrete GPS chip, which was previously supplied by Broadcom. Instead, the new CDMA iPhone 4 utilizes the integrated GPS functionality found on the Qualcomm MDM6600 baseband.
The use of the "world mode" baseband from Qualcomm was first revealed on Tuesday through a separate teardown by solutions provider iFixit. iSuppli noted that the MDM chipset is a "slim modem" platform like the UMTS/GSM chipset found in the AT&T-compatible iPhone 4.
"MDM chipsets are typically sold to manufacturers of embedded wireless modules or dongles," they said. "The MDM chipset from Qualcomm is essentially an entry-level chip and provides savings for Apple both in terms of device complexity and in the cost of manufacturing."