Apple's iOS 4.3 contains evidence that iPhone 5 will sport A5 chip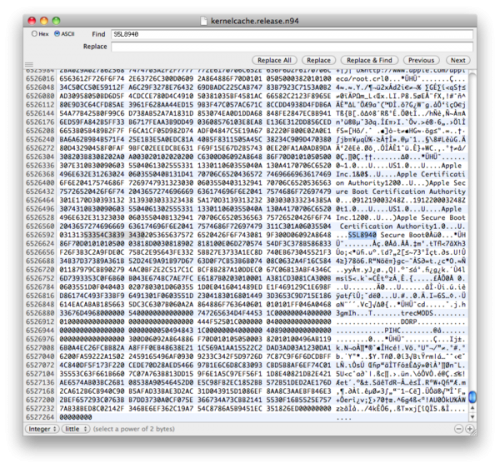 AppleInsider may earn an affiliate commission on purchases made through links on our site.
Within hours of the official release of iOS 4.3, developers have found further evidence that Apple plans to use its dual-core A5 processor in the next-generation iPhone.
Developers have found references to the A5 processor in a kernel file for a device codenamed N94AP, widely assumed to be the iPhone 5, within the code for iOS 4.3, as reported by iClarified.
iOS developer Filippo Bigarella posted to Twitter the below screenshot of his findings, along with the declaration, "Here's the proof, iPhone 5 will run on the S5L8940 (A5 dual core processor) too!"
According to the report, the A5 chip is referred to as S5L8940 in the iOS 4.3 code and, as expected, is also listed as the processor for the Wi-Fi, GSM and CDMA versions of the iPad 2.
Apple released iOS 4.3 on Wednesday, ahead of Friday's iPad 2 launch and two days earlier than originally expected. The software update improves JavaScript performance in the mobile Safari web browser, features third-party support for AirPlay wireless streaming and adds the Personal Hotspot feature first introduced on the Verizon CDMA iPhone 4 in February.
The Cupertino, Calif., iPad maker took the wraps off the new A5 processor last week when it unveiled the faster, thinner and lighter iPad 2. A recent rumor suggested that Apple has turned to Taiwan Semiconductor Manufacturing Co. to produce the A5 chip, rather than staying with Samsung, its original partner for the A4 processor.