Smartphone camera patent infringement suit takes aim at Apple, Nokia, others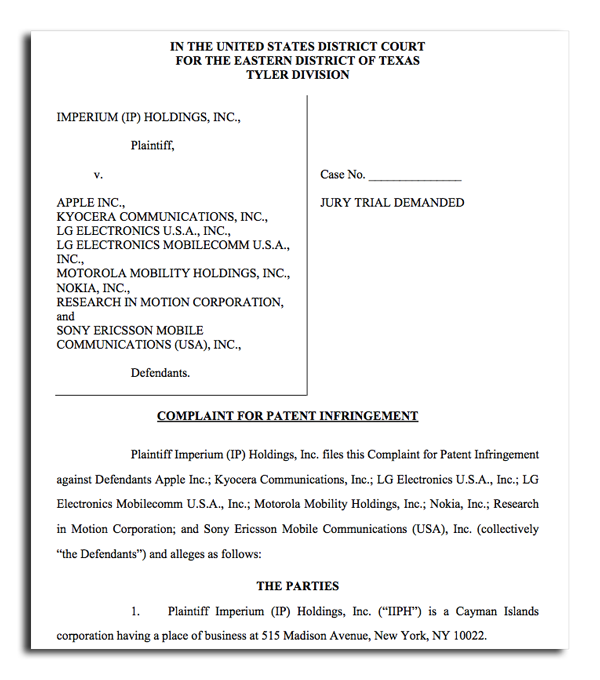 Apple and other leading smartphone manufacturers, including Motorola, Research in Motion and Nokia, are targeted in a new patent infringement lawsuit related to integrated cameras.
Last Friday, Cayman Islands-based Imperium Holdings filed a complaint against Apple, Kyocera, LG, Motorola, Nokia, RIM and Sony. The seven companies have been accused of violating five patents related to picture taking and processing on smartphones.
The lawsuit was filed last week in the U.S. District Court in the Eastern District of Texas, Tyler Division. Patent infringement suits are frequently filed in that jurisdiction, in hopes of a more favorable outcome.
The five patents named in the suit are:
Specifically cited in Imperium's complaint in alleged violation of the patents is Apple's iPhone 3G. However, the lawsuit notes that the allegations are "not limited to" that device, released in 2008.
Imperium has asked the court for damages related to alleged infringement of the five patents in question. It also seeks a permanent injunction prohibiting Apple and the other six named companies from engaging in further alleged infringement of those patents.