Apple exploring multi-camera iPhone systems for 3D picture taking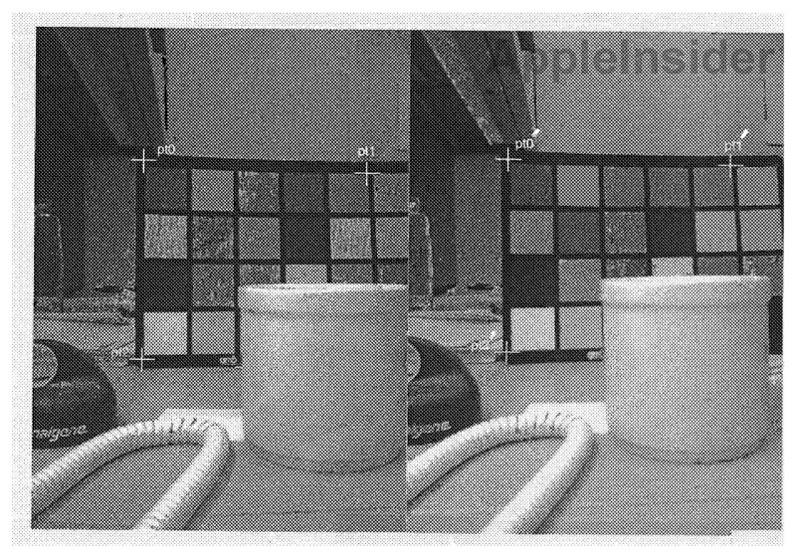 Apple has toyed with the idea of adding two or more rear-facing cameras and sensors to a device like an iPhone, allowing pictures to be taken and displayed in 3D.
The U.S. Patent and Trademark Office this week revealed a patent application from Apple related to 3D picture taking, entitled "Systems and Methods for an Imaging System Using Multiple Image Sensors." First discovered by AppleInsider, the filing describes a system that would capture, process and render 3D images with the accompanying dual-camera hardware.
The application refers to Apple's approach as a "paradigm shift from the known software-based approaches." It notes that current software must "guess" at how to perform stereo disparity compensation for 3D images.
Those guesses, Apple said, can result in images with artifacts in a composed 3D image that would result in a poor quality photo. Apple's method would instead employ a hardware-based approach with a "deterministic calculation for stereo disparity compensation."
Apple would create hardware with multiple imaging systems, employing separate luma, chroma and depth/distance sensors to capture images that can be turned into a single, three-dimensional picture.
In addition to still images, Apple's system would also be able to record video in 3D. Setup and calibration of such a system would be a simple one-time event, the application claims.
3D picture taking capabilities for the average consumer just arrived in the U.S. this week, with the launch of the new Nintendo 3DS handheld gaming console. Nintendo's portable device features two rear cameras for capturing still pictures and playing augmented reality games in 3D.
On Nintendo's gaming system, the 3D content is shown on a glasses-free 3D display. Of course, if Apple were to offer 3D picture taking capabilities on a future device, it too would need to feature 3D display capabilities.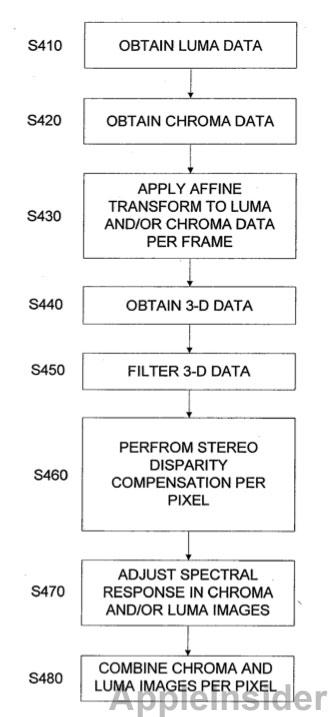 The patent application revealed this week by the USPTO is credited to Brett Bilbrey and Guy Cote. It was first filed in September of 2009.