Apple wins appeal reversing $625 million Cover Flow patent dispute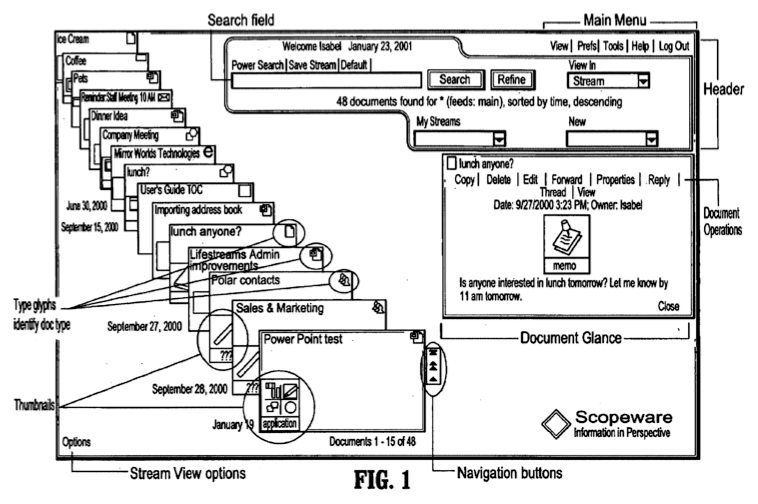 AppleInsider may earn an affiliate commission on purchases made through links on our site.
Apple has successfully appealed a court ruling over patent infringements related to Cover Flow that would have cost the company $625.5 million.
Bloomberg reports that a federal judge ruled on Monday that Apple had not infringed on patents owned by plaintiff Mirror Worlds LLC. While the judge upheld the validity of the three patents Apple was accused of violating, he did say that the $625.5 million damage award was too high.
"Mirror Worlds may have painted an appealing picture for the jury, but it failed to lay a solid foundation sufficient to support important elements it was required to establish under the law," U.S. District Judge Leonard Davis wrote, adding that "the evidentiary record is insufficient to support the jury's damage awards."
Mirror Worlds sued Apple in 2008 over several patents related to creating "streams" of documents sorted by time.
Images accompanying the patents in question bore some resemblance to Apple's Spotlight, Time Machine and Cover Flow features built into Mac OS X. As early as 1999, Yale professor David Gelernter patented the process, which he dubbed "lifestreaming," through the now-defunct Mirror Worlds Technologies Inc., though he has since sold the patents in question.
Court documents reveal that the patents had been sold first for $210,000 and then $5 million. In its appeal of the initial ruling, Apple had used those figures to assert that the $625.5 million award was exorbitant.
Though the Cover Flow interface was developed by Steel Skies, Apple assumed legal responsibility when it purchased the technology from the software developer in 2006.
During an interview last year, Gelernter expressed frustration over the apparent similarities between Apple's work and his own.
"That makes me angry personally, not because of the money, but because of the deliberate failure to acknowledge work that we would have made freely available as academics and that companies will not acknowledge because there is so much money involved," he said.
In October of last year, a federal jury ruled in favor of Mirror Worlds, awarding $208.5 million in damages for each of three patents on which Apple had allegedly infringed. Apple quickly appealed, claiming the judgment amounted to "triple dipping" from Mirror Worlds.