Apple execs may sign lease for Moscow store; 2nd Utah store confirmed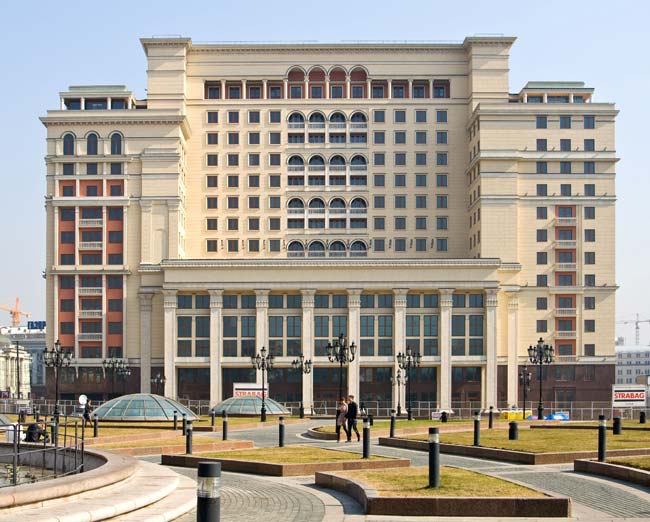 AppleInsider may earn an affiliate commission on purchases made through links on our site.
Apple retail executives are nearing a decision to lease space in a historic building near the Kremlin in Moscow in what would be the first Apple Store in any of the republics of the former Soviet Union, a new report claims, while hiring has begun for a second Apple Store in the state of Utah.
Sources have told ifoAppleStore that Apple senior vice president Ron Johnson and vice president Bob Bridger visited Moscow at the end of March to examine a potential retail space in the historic Hotel Moskva. The two were reportedly seen examining a 16,000 square-foot two-level space.
"At the time, no lease had been signed, but a decision could be made soon, sources say," the report noted, adding that the store would be the eastern-most Apple store in Europe and the first Apple store in any of the 15 republics of the former Soviet Union.
Situated at the northern end of Red Square, the Hotel Moskva opened in 1935 and has been undergoing reconstruction since 2002. The newly renovated building will house the first Four Seasons hotel in Russia, as well as a large multi-story trade gallery.
Though the project has experienced its share of setbacks and delays, the hotel is expected to reopen in late 2011 or early 2012.
Of the so-called BRIC countries (Brazil, Russia, India, China), Apple has said that China is its top priority. However, the arrival of an Apple Retail Store in Russia would signal a significant investment on Apple's part into the developing Russian market. According to a 2010 census, Russia currently has a population of 142 million.
Apple has seen rapid adoption to the iPhone in Russia since it officially launched there in 2008. Russian carriers had reportedly agreed to sell 1.8 million iPhones per year, beginning with the iPhone 3G.
Job listings have confirmed that an Apple Store will open at the Fashion Place shopping Mall in Murray, Utah later this year, ifoAppleStore reports. The store would be located just eight miles south of an existing Salt Lake City Apple Store.
The report speculates that, based on construction and hiring schedules, the store could open in late October.