Inside Mac OS X 10.7 Lion: New dictionaries, multiple word views, multitouch lookups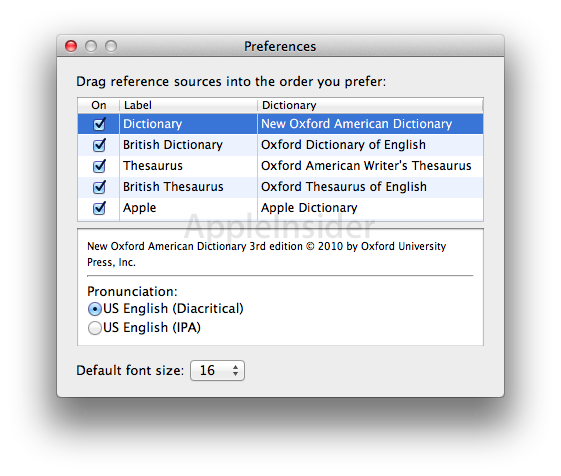 Mac OS X Lion adds polish to the bundled Dictionary app, with new dictionaries and an improved multi-pane interface. The system also improves overall dictionary functions with enhanced Spotlight integration and multitouch support for inline text lookups.
The Dictionary app in Mac OS X Lion updates its existing "New Oxford American English" dictionary to the third edition of 2010 (current versions use the second edition from 2005).
A new Oxford Dictionary of [British] English is now included, also the third edition of 2010, and a companion British English Thesaurus now joins the American English version.
The Japanese, Japanese-English, and Japanese Synonym dictionaries from Shogakukan are also updated, bearing a 2010 copyright compared to the existing 2006 version. Apple has also updated its own dictionary file, which includes the company's trademarks and product names.
Better app, system integration
The app itself now uses a two pane display, making it easy to reference a list of words, phrases, or Wikipedia entires in alphabetical order, rather than just one definition at a time.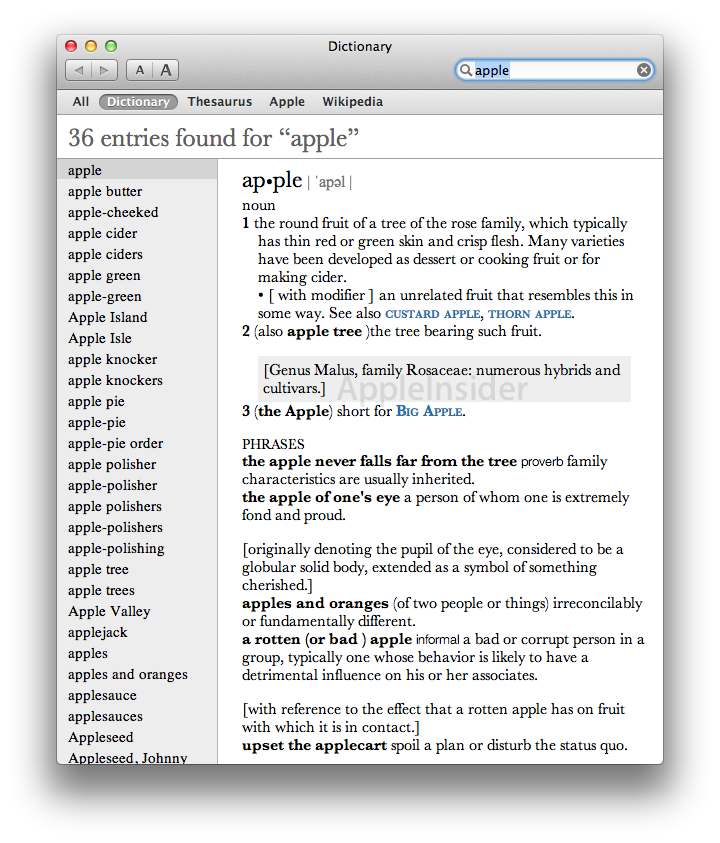 Additionally, definition functions built into Spotlight now popup with a full definition preview, rather than just displaying the first few words.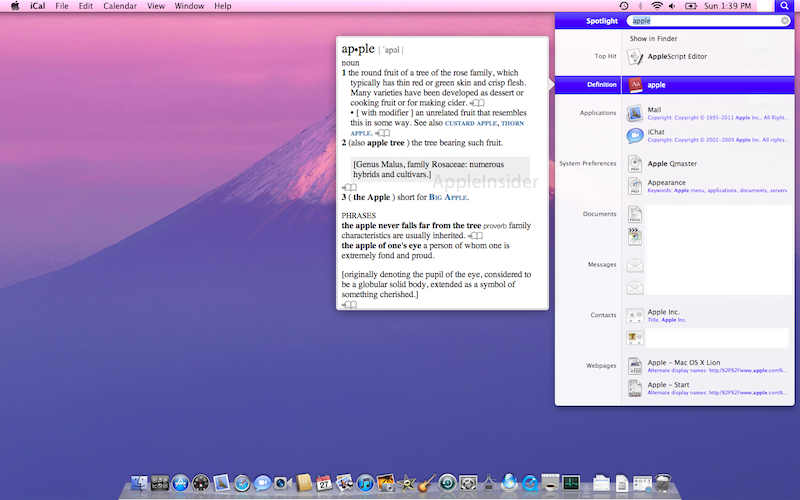 Lastly, double clicking with three fingers on a selected word in any standard app now brings up the inline dictionary, which formerly required selecting "Look Up In Dictionary" from the contextual menu. A preference setting within Dictionary selects whether the contextual menu command will open the inline mini-dictionary panel or to launch the full Dictionary app.