Leaked photos reveal purported Apple iPhone prototype on T-Mobile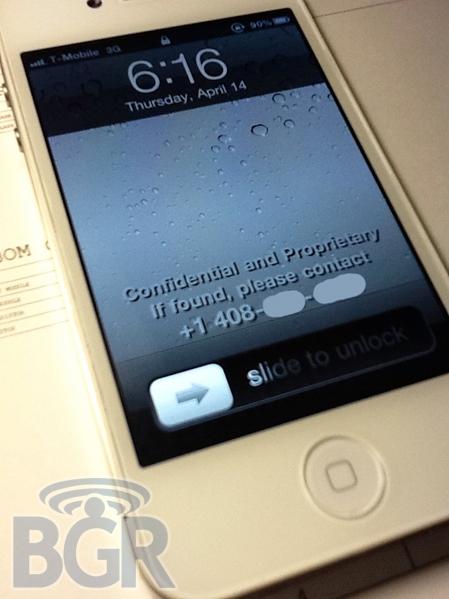 AppleInsider is supported by its audience and may earn commission as an Amazon Associate and affiliate partner on qualifying purchases. These affiliate partnerships do not influence our editorial content.
Leaked photos supposedly of a prototype iPhone indicate that Apple may be testing the smartphone on the T-Mobile USA network, a new report claims.
BGR published on Saturday a series of photos allegedly of a white iPhone prototype "with T-Mobile USA 3G bands." The device appears to be code-named as N94, just two numbers up from the Verizon iPhone 4, which was reportedly called N92.
According to the report, the prototype runs a test version of Apple's iOS that resembles that of another prototype discovered in a video earlier this week. The fact that the N94 device has Apple test apps scubas Radar and the company's employee directory app may also serve to substantiate its authenticity.
The front of the prototype looks "a little different" from recent leaked photos of the retail white iPhone 4. "Specifically, the proximity sensor has changed on the retail version," the report noted. On Friday, photos of an official retail white iPhone 4 from Vodafone U.K. emerged, though Vodafone has reportedly halted sales of the device until next week.
The lock screen of the prototype device contains the message: "Confidential and Proprietary. If Found, please contact +1 408…", but the rest of the number has been whited out in the photos.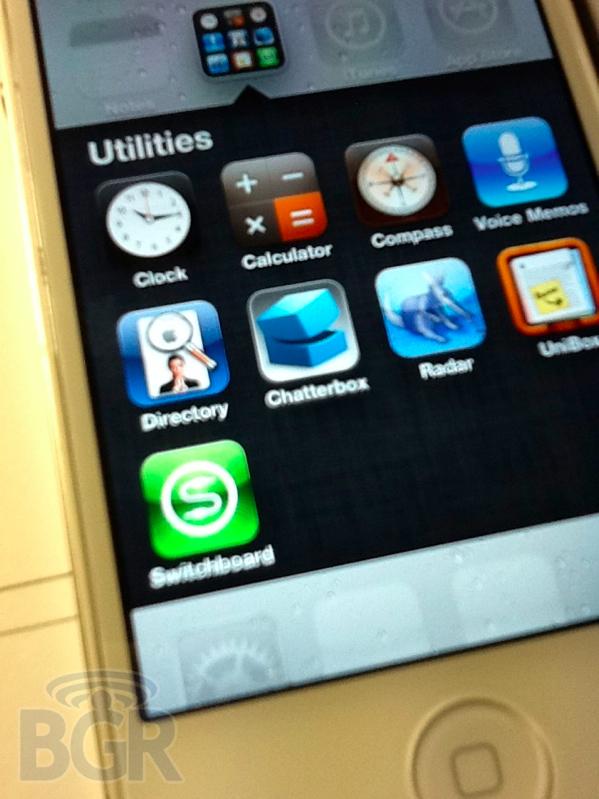 The report goes on to speculate that Apple is "just testing the new T-Mobile-friendly radio with its current iPhone 4 hardware, possibly in preparation for integration in a future device. It's also entirely possible the internals on this iPhone prototype are being disguised in an iPhone 4 shell, though we doubt it."
BGR has a consistent track record with regards to wireless carrier announcements, though some of its Apple-related predictions have been off.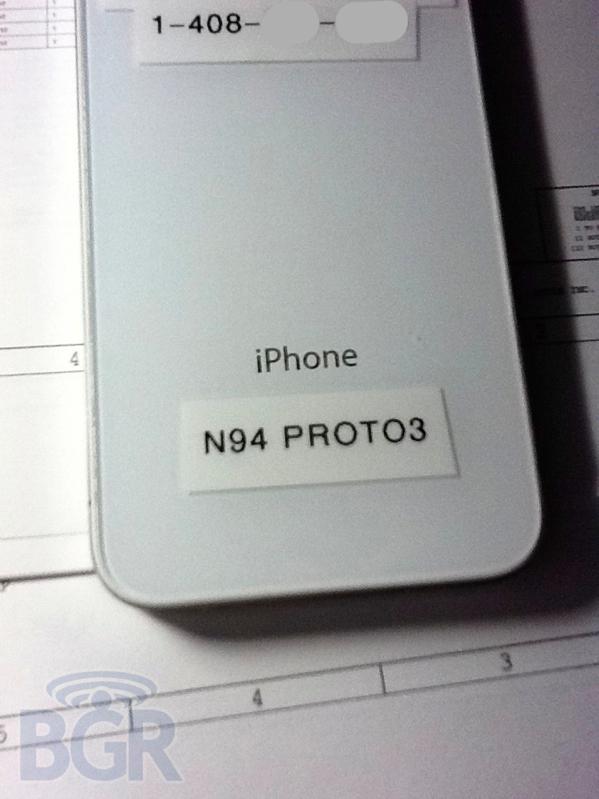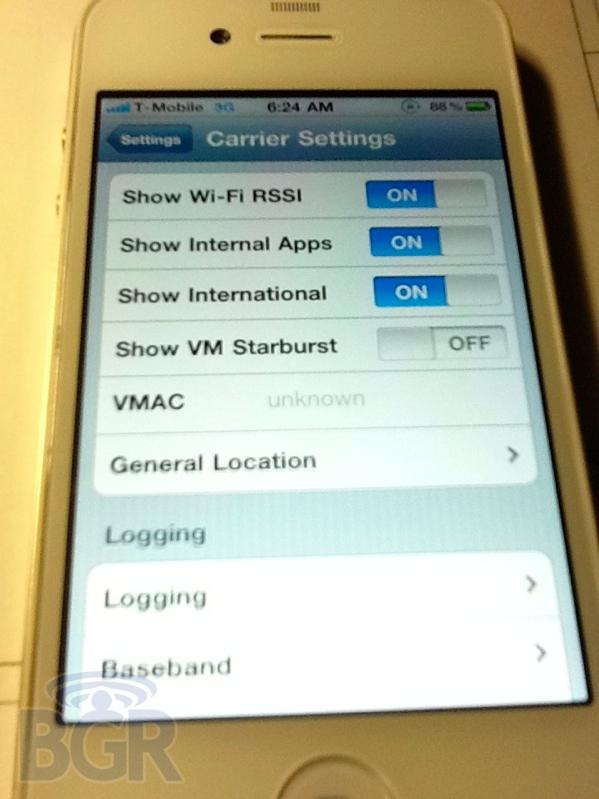 AT&T announced last month a $39 billion deal to acquire T-Mobile USA from parent company Deutsche Telekom. A subsequent ">FAQ from T-Mobile suggested that the carrier would hold off on offering the iPhone until at least after the acquisition is completed in "approximately 12 months"
A T-Mobile FAQ regarding last month's announcement of AT&T's $39 billion acquisition of T-Mobile USA explained that T-Mobile does not yet carry the iPhone and will remain independent for up to a year. According to one official at the Federal Communications Commission, AT&T faces a "steep climb" ahead of it to obtain approval for the deal, which would make AT&T the largest wireless provider in the U.S by a large margin.
Rival Sprint has officially spoken out in opposition of the acquisition, claiming it would "harm consumers and harm competition."
The iPhone 5 has been the subject of conflicting rumors recently. Several reports have suggested that Apple's so-called iPhone 5 will receive a faster processor and an upgraded camera with little to no changes to its form factor. The device is also reportedly scheduled for a fall release.
One report alleged yesterday that Apple's next iPhone will see a "major redesign" that would include a gesture-enabled home button, edge-to-edge screen and a "teardrop" shape. However, at least one publication is reporting that its own sources have declared the report untrue.