Inside Mac OS X 10.7 Lion: iTunes Screen Saver controls music playback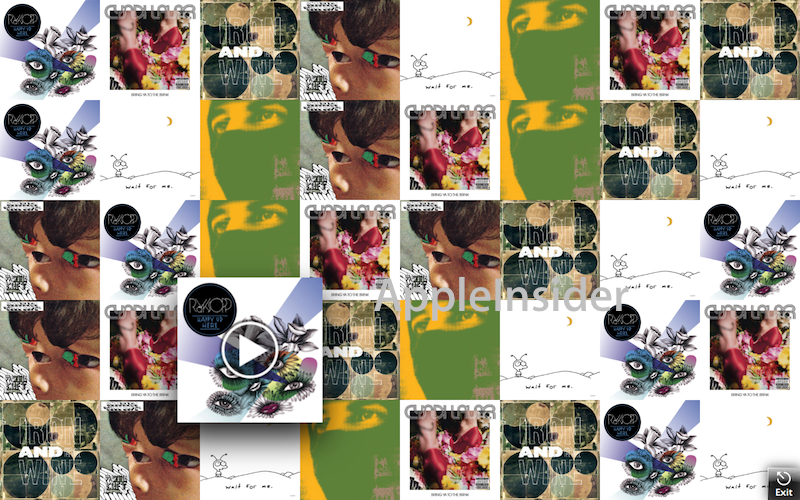 AppleInsider may earn an affiliate commission on purchases made through links on our site.
In Mac OS X Lion, Apple's iTunes Screen Saver shifts from a way to passively display album art into an interactive way to play music.
In Snow Leopard, the iTunes Screen Saver creates an animated display of flipping tiles based on the album art within your music collection.
In Lion, the system now allows users to hover over album art on the screen while the screen saver is active, with albums popping up to reveal a play button (depicted below).
Song playback can subsequently be controlled or changed between any of the album titles being displayed, offering a novel way to rediscover music in your collection.
To dismiss the screen saver, the keyboard must be tapped. Currently, any mouse movement will dismiss the active screen saver (or prompt the user to login, if security settings require that).
The new iTunes Screen Saver option demonstrates the expanded programatic control present in Lion screen savers, which leverage a Screen Saver Framework to create specialized Cocoa apps that run under conditions the user defines within the Screen Saver pane of System Preferences.
In previous Mac OS X releases, Apple added RSS Visualizer and Word of the Day screen savers that drew animated content from the dictionary or external RSS feeds. Similarly complex visualizations that dynamically import data can also be created using Apple's graphical development tool, Quartz Composer.