Apple initiating "Customer Pulse" market research focus group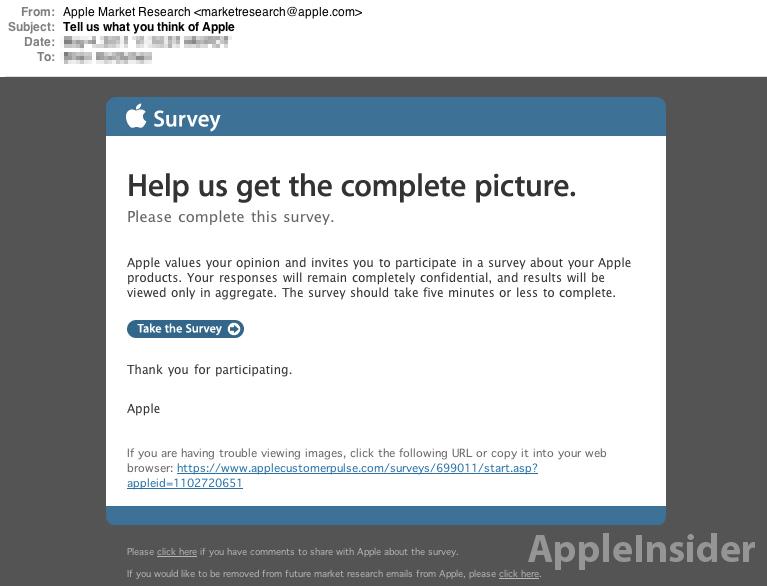 Apple has quietly begun a campaign called "Apple Customer Pulse" to gather market research from select customers through periodic surveys.
AppleInsider reader Brian reports that he received an email from Apple's Market Research department inviting him to fill out a survey on Apple products he owns. After completing the survey, he was invited to become a member of the "Apple Customer Pulse" group.
"Apple values your opinion and invites you to participate in a survey about your Apple products," the email read. "Your responses will remain completely confidential, and results will be viewed only in aggregate. The survey should take five minutes or less to complete."
According to Apple's new website for the Apple Customer Pulse panel, the program will be "an online community of Apple product users who provide input on a variety of subjects and issues concerning Apple." Participating customers will reportedly receive up to two surveys a month.
The AppleCustomerPulse.com domain is owned by MarkMonitor, a brand protection company that Apple has used in the past to manage domain names, while Apple IT manager Kenneth Eddings is listed as the admin contact. MacRumors reports that the site is currently hosted by Socratic Technologies, a San Francisco-based market research firm.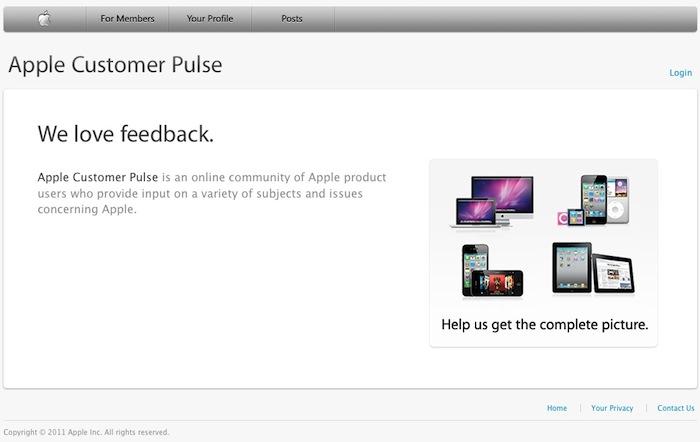 Apple has been known to regularly conduct market research, but the Pulse panel appears to be more extensive than past campaigns, which often consisted of a single survey.