As Apple stores celebrate 10 years, some employees look to unionize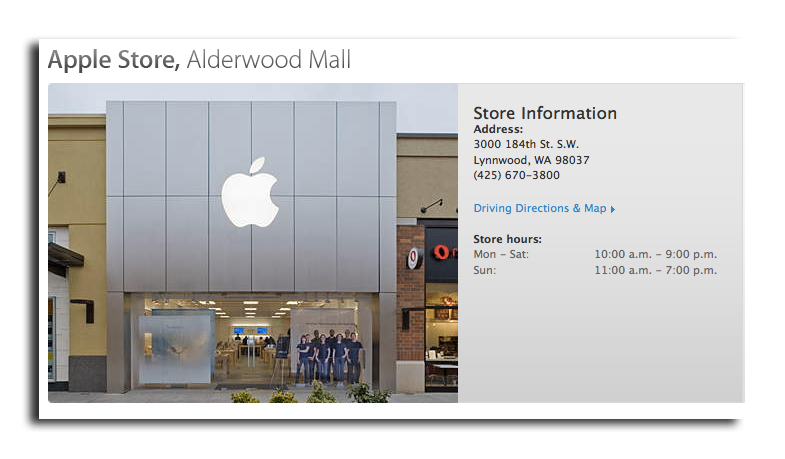 A group calling itself the "Apple Retail Workers Union" is attempting to drum up support for its cause as Apple's retail business celebrates its first 10 years.
The group contacted members of the press on Thursday, which is 10 years to the day since Apple opened its first stores on May 19, 2001 in McLean, Virginia, and Glendale, Calif. The Apple Retail Workers Union alleges that Apple's stores are "demanding" environments and that some employees have been subjected to "unfair treatment and compensation.
"We deserve better," the letter reads. "Our time has come."
As first reported by Macworld, an anonymous person representing the organization said that "some stores in the Pacific Northwest may be talking amongst themselves" about forming a union. They claimed the Alderwood Mall store in Lynnwood, Wash., is "the closest anyone has come to collective action."
As for supposed "unfair treatment" at Apple's retail stores, the person reportedly said that wages, break schedules, training opportunities, and selection and hiring processes for internal candidates were primary complaints.
"It's unclear how serious or large an effort the Apple Retail Workers Union is at this time," author Lex Friedman wrote, noting that the official Twitter page has just two tweets, one of them from January, while the Facebook page has a few posts from February and has been "liked" once.
Apple's retail outlets have become an important part of the company's overall business, and every quarter the company reports that about half of Macs sold in stores are to new customers who never owned a Mac before. During its last quarterly earnings conference call, the company revealed that Apple's retail stores were soon to host their 1 billionth visitor.