AT&T shows off 'real-world' 28.8 Mbps LTE download speeds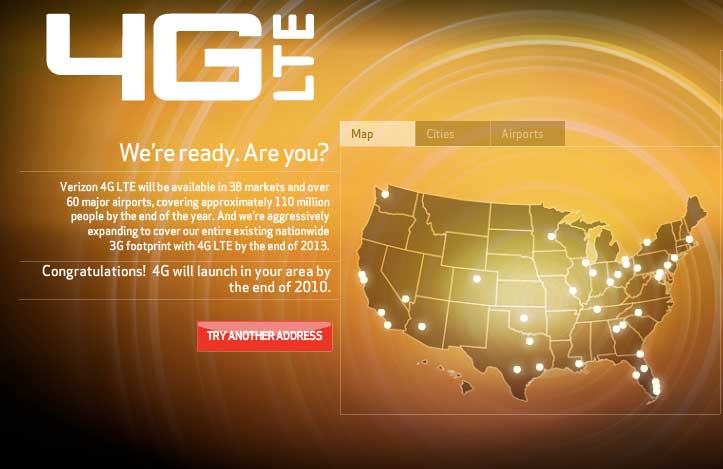 During a media tour at an AT&T research lab, the carrier demoed its upcoming 4G Long Term Evolution network, which appeared to be significantly faster than rival Verizon, reaching download speeds of 28.87 Mbps and 10.4 Mbps for uploads.
GigaOM's Stacey Higginbotham toured AT&T's Foundry space in Plano, Texas on Wednesday with Jon Summers, the company's senior vice president of application and service infrastructure. Given that the lab is home to one of AT&T's trial LTE networks, Higginbotham asked for a demo.
The lab's LTE download speeds were more than seven times faster than the 3.77 megabits per second rate reached on AT&T's current HSPA network. Uploads over LTE posted an even more impressive improvement, with more than eight times the current speed of 1.21 Mbps over HSPA.
The test was conducted using a Multiple-Input and Multiple-Output (MIMO) antenna setup and two swaths of spectrum: 700 MHz and the Advanced Wireless Spectrum band. AT&T hopes to acquire more AWS band from its proposed purchase of T-Mobile USA.
AT&T engineers noted that the 28.87Mbps data rate is meant to model "real-world situations" for the Foundry lab, rather than the merely theoretical 150 Mbps speeds often demoed by carriers. However, the report did note that "sharing those speeds with others on a cell tower will bring them down."
Earlier this year, AT&T revealed plans to accelerate the deployment of LTE so that the network will be "largely complete" by the end of 2013.
By comparison, Verizon says its LTE network, which launched late last year, will have real-world data rates of between 5 and 12 Mbps downstream and 2 to 5 Mbps up. Verizon has also said its LTE network will be nationwide by the end of 2013.
Recent reports have suggested that Apple pushed back the launch of LTE-enabled iPhones to 2012 due to production issues with LTE chips and limited customer access to LTE. China Mobile announced Thursday that it had "reached consensus" with Apple to implement support for the carrier's 4G TD-LTE in a future version of the iPhone, but specific timing details remained unclear.
Verizon Wireless CEO Dan Mead said in February that Apple is working on an LTE iPhone. "You'll see more coming from Apple on LTE," he said. "They understand the value proposition of LTE and I feel very confident that they are going to be a part of it."