Apple's iOS App Store reaches a half-million approved apps - report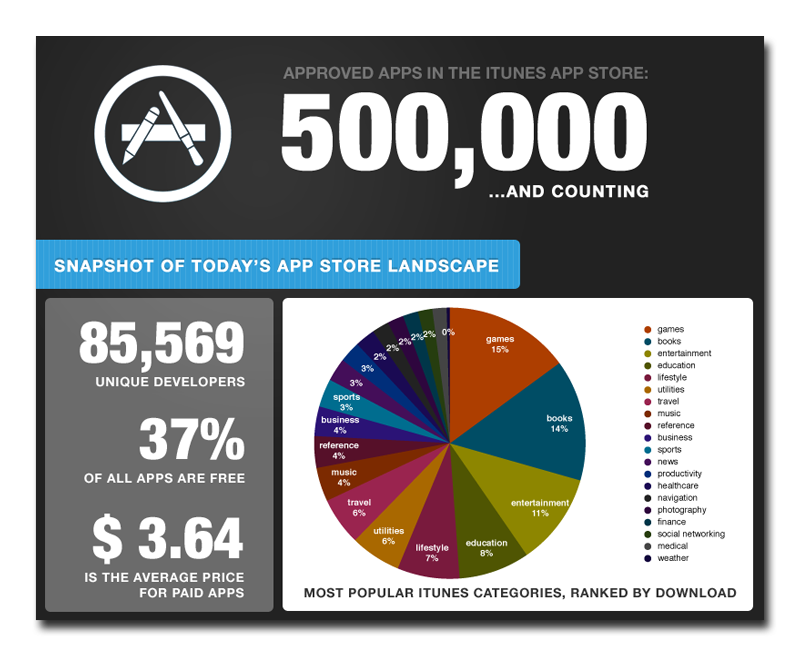 This week, Apple is believed to have crossed a major milestone, having approved more than 500,000 applications for the iPhone, iPad and iPod touch.
148apps, Chomp and Chillingo on Tuesday sent out a large infographic to commemorate the achievement, revealing that the average price for an application is $3.64, while 37 percent of all applications are free. Though Apple is believed to have approved more than 500,000 applications, the amount of active applications available in the App Store is roughly 400,000.
The stats also reveal that it would cost $891,982.24 and over 7 terabytes to get all applications available in the App Store. And unsurprisingly, top-selling paid application by far is Angry Birds, which has held the No. 1 spot for 275 total days.
In comparison, Google's Android Market has about 294,000 applications, and 3 billion application downloads.
The website 148apps, search company Chomp and developer Chillingo have set up an official Facebook page to commemorate the 500,000 applications. The chart also reveals there are 85,569 unique developers, with an average of 4.6 applications per developer.
Apple hasn't yet made any announcements about App Store milestones, but is likely to do so at this year's Worldwide Developers Conference starting June 6 in San Francisco. At the five-day conference, Apple has promised to "unveil the future of iOS and Mac OS," both of which now have their own App Stores.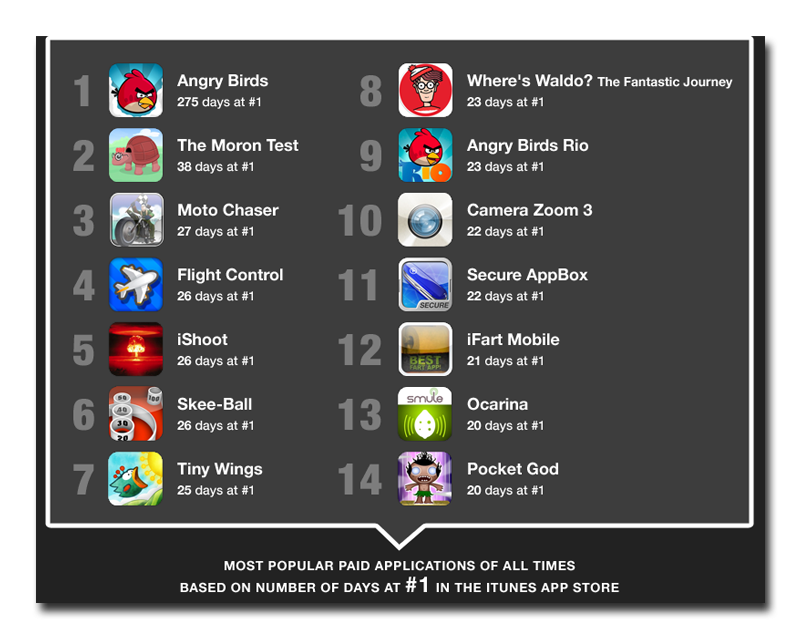 Apple has trumpeted a number of achievements for the App Store since it got off to a quick start in 2008. By late 2009, the number of applications available for download topped 100,000, and this January, Apple reached 10 billion downloads of software from the App Store.