Apple modifies App Store Review Guidelines to ban DUI checkpoint apps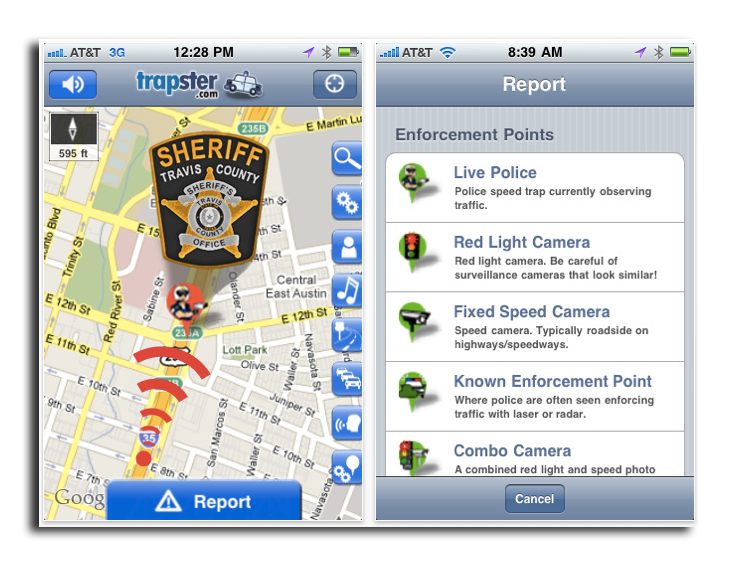 Apple has complied with a request from the U.S. Senate and changed the guidelines for software in its iPhone App Store, as it has now banned applications that inform users of DUI checkpoints.
The new App Store Review Guidelines, highlighted Wednesday by Autoblog, have an added section 22.8 as of this week. The new section states:
"Apps which contain DUI checkpoints that are not published by law enforcement agencies, or encourage and enable drunk driving, will be rejected."
Back in March, a group of Democratic U.S. Senators — Harry Reid, Charles Schumer, Frank Lautenberg and Tom Udall — banded together to send letters to Apple, Google and Research in Motion, requesting that they remove applications from their respective digital stores that notify users of police checkpoints. The senators argued that the applications in question are "harmful to public safety" because they could allow drunk drivers to evade police detection.
In May, Apple's vice president of software technology, Guy L. "Bud" Tribble, took part in a hearing on privacy at the U.S. Senate. During that hearing, Tribble, said that Apple was in the process of "looking into" the legality of so-called DUI checkpoint applications.
Some applications, like Trapster, rely on users to submit data when they encounter speed traps, DUI checkpoints or police patrols. The GPS-enabled applications can then warn other drivers of potential locations.
Trapster, which bills itself as the "world's most complete and up to date speed trap and camera database," is still available on the App Store. In addition to enforcement points and red light cameras, it also offers other services such as real-time traffic.
Schumer, speaking at the Senate privacy hearing, specifically took issue with applications like Buzz'd and Fuzz Alert, which he said "really only serve one purpose." He noted that when the applications were brought to the attention of RIM, the BlackBerry-maker complied and removed the software, while Apple and Google did not.