Broad multitouch patent granted to Apple seen as 'huge blow' to rivals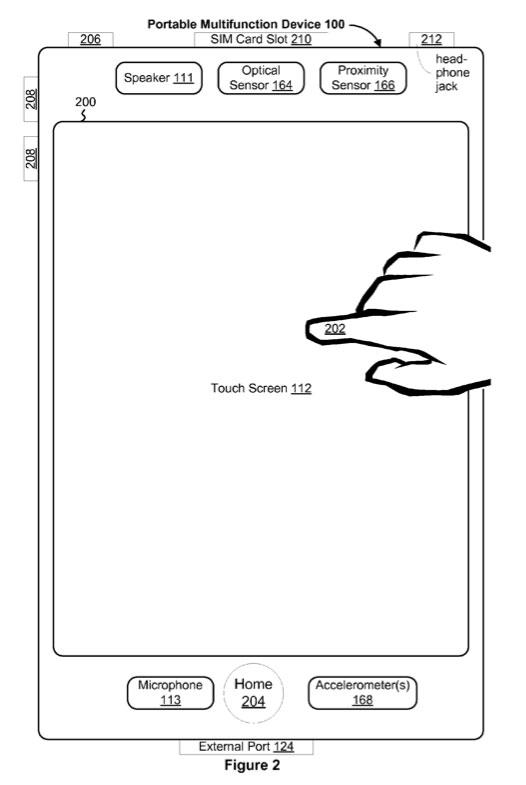 Apple this week was awarded an iPhone-related patent first filed in December of 2007, a victory that intellectual property experts believe will be significant.
On Tuesday, Apple was granted U.S. Patent No 7,966,578, entitled "Portable multifunction device, method, and graphical user interface for translating displayed content." And patent experts who spoke with PC Magazine said Apple's ownership of the invention could allow it to "bully" its rivals.
The story by author Damon Poeter characterized the patent as a "huge blow" to companies like HTC, Samsung, Motorola, Research in Motion and Nokia, who make competing smartphones with touchscreen displays.
"Apple's patent essentially gives it ownership of the capacitive multitouch interface the company pioneered with its iPhone, said one source who has been involved involved in intellectual property litigation on similar matters," the report said. "That's like to produce a new round of lawsuits over the now-ubiquitous multitouch interfaces used in smartphones."
The article noted that it's likely Apple could license its invention to other companies, earning the Cupertino, Calif., company a "tidy new income stream" from its rivals.
Over the years, Apple has been granted numerous patents related to multitouch (1, 2), and has even used its ownership of those inventions to take on its rivals in court. Late last year, Apple countersued Motorola, accusing the company of violating six patents related to multitouch.
Similarly, after HTC and Google brought multitouch features to the Android mobile operating system with the Nexus One smartphone, Apple filed a lawsuit against HTC. Apple has alleged that functionality within Android is in violation of patents Apple owns related to the iPhone.
Apple's latest intellectual property victory is particularly significant given that the current highly competitive smartphone landscape is fraught with litigation. Apple is currently engaged in a lawsuit with rival Samsung, in which it has accused Samsung of copying the look and feel of the iPhone and iPad.
Apple also recently settled its patent dispute with Finnish handset maker Nokia. To conclude their lengthy legal battle, Apple agreed to pay licensing fees to Nokia.