Microsoft CEO pans Apple's Mac sales, admits 'very small' Windows Phone sales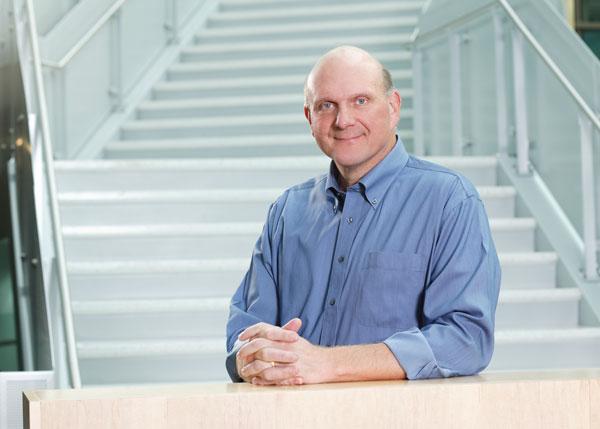 AppleInsider is supported by its audience and may earn commission as an Amazon Associate and affiliate partner on qualifying purchases. These affiliate partnerships do not influence our editorial content.
Microsoft Chief Executive Steve Ballmer this week boasted that sales of Windows PCs continue to vastly outperform the Mac, but also conceded that his company's mobile phone business has not done much to improve its market share.
Ballmer's comments came at Microsoft's Worldwide Partner Conference 2011, with the keynote delivered on Tuesday in Los Angeles, Calif. A transcript of the speech is available from Microsoft.
In the address, Ballmer highlighted sales of 350 million Windows-based PCs in the last year, and used the number to criticize Apple without referring to the company by name.
"We've got a lot of competition in the Windows business," Ballmer said. "But we're driving hard with just in the last year alone 350 million — 350 million — new PCs sold. That might compare with numbers from other guys that are in the 20 million range. Now, 20 is too much, but 350, last time I checked, is a lot more than 20."
In the last four quarters, Apple has reported sales of 15.22 million Macs. Those sales crossed the 4 million milestone for the first time in holiday 2010, reaching 4.1 million.
Ballmer's only mention of any apple in his keynote came in reference to the fruit, when he made a joke about the next version of Windows Phone, codenamed "Mango."
"Now Mango, to most people in the room, is a fruit," he said. "I like it better than apple, personally."
When talking about the revamped Windows Phone 7 platform, which launched late last year to lukewarm reviews, Ballmer admitted that Microsoft's presence in the market remains tiny.
"Phones, we've gone from very small to very small, but it's been a heck of a year," Ballmer said, earning laughter from the crowd. "And you're going to see a lot of progress in that market competitively as we move forward."
Unlike with Windows on the desktop, Ballmer also declined to give any specific sales figures for Windows Phone, instead saying that Microsoft has sold "millions of phones" in the last year. But the CEO said his company has high hopes for the Windows Phone platform going forward, with more than 20,000 applications available for the platform and positive responses from users.
He also highlighted predictions made earlier this year by Gartner and IDC, which forecast that Windows Phone will be the No. 2 platform on the mobile market by 2015. And he highlighted his company's partnership with Nokia, in which the Finnish handset maker will adopt the Windows Phone platform and abandon its own Symbian mobile operating system.
"We know we've got a lot to do, but like the cloud, like NT many years back, we're all in when it comes to mobile devices," Ballmer said in closing. "And whether it's phones, or slates, or PCs, or console devices, we're certainly pushing extremely far, and extremely fast."