Leaked images show Apple's new Thunderbolt LED Cinema Display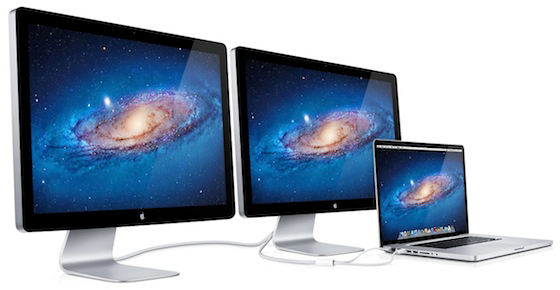 AppleInsider may earn an affiliate commission on purchases made through links on our site.
Images discovered on Apple's own servers show a new Thunderbolt-equipped LED Cinema Display, suggesting the new hardware is set for an imminent launch.
The images

">were identified

via their URL as part number "MC914" by MacRumors. That part number was previously and incorrectly claimed to be both a Mac Pro and a white MacBook, but the pictures uploaded by Apple appear to confirm otherwise.
In the pictures, the display sports a galaxy wallpaper that is found in Mac OS X 10.7 Lion, Apple's forthcoming operating system upgrade set to go on sale this month. The pictures also show the display paired with a number of Apple devices, including a MacBook Pro, Mac Pro and Mac mini.
In one of the images, two Cinema Displays are connected to a MacBook Pro via Thunderbolt. Such a configuration is only available with the 15- and 17-inch MacBook Pros equipped with Thunderbolt that were released by Apple earlier this year.
None of the pictures show the back of the device, so it's unknown what kind of ports or options might be included, but one image discovered by AppleInsider shows the side of the display.
The images show a Cinema Display that maintains the same look and form factor as the existing units sold by Apple, which pack a 2,560-by-1,440 pixel resolution and 178-degree viewing angle. That 27-inch display went on sale last September for a $999 price tag.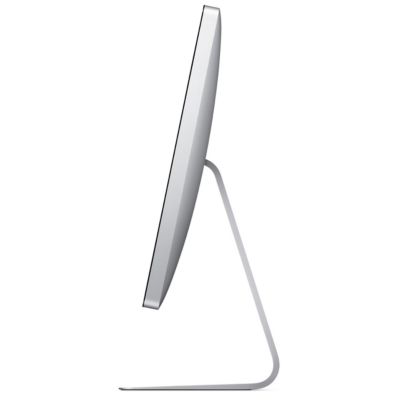 AppleInsider first revealed Apple's plans for a new Thunderbolt-equipped LED Cinema Display last month. With the new displays appearing to have an imminent launch, they could appear alongside Apple's soon-to-be-released updated MacBook Airs as well.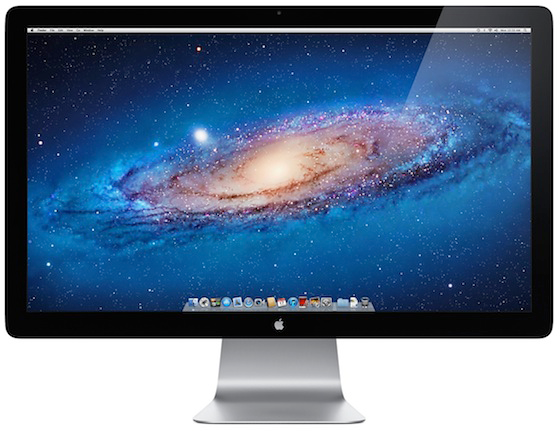 The new thin-and-light MacBook Airs are also expected to include the high-speed Thunderbolt port, which can send picture to a display and also transfer data over its 10Gbps connector. The new MacBook Airs will also sport Intel's latest-generation Sandy Bridge processors and backlit keyboards.