Apple's legal win over HTC pushes some Chinese vendors toward Windows Phone 7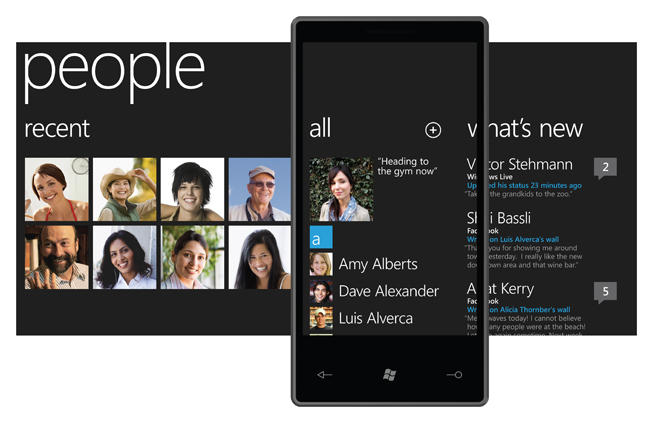 The U.S. International Trade Commission's preliminary ruling in favor of Apple over rival HTC has caused concern for some Chinese handset makers who build Android-powered devices, prompting them to consider embracing Microsoft's next version of Windows Phone 7, dubbed "Mango."
China's 21st Century Business Herald revealed the fears that reportedly exist among Chinese smartphone vendors, along with white-box vendors, or those without a brand name. The report, summarized Tuesday by DigiTimes, notes that most of those companies create devices based on Google's free and open-sourced Android operating system.
The report indicated that smartphone vendors Huawei Device and ZTE, two of China's fastest growing Android-device makers, have planned to adopt Mango. In fact, a single Mango-powered device from ZTE was already shown off earlier this month.
Other options for overseas smartphone vendors are said to include self-development of their own new operating systems, or to embrace what the report called "promotion of smartphone customization by mobile telecom carriers for protection through binding common interest (especially carriers with Apple and Microsoft)."
But, according to the report, some China-based vendors see themselves as too small of a target for Apple or Microsoft. HTC's legal woes could pose an opportunity for white-box vendors, who could potentially cannibalize their rival's sales while maintaining a low profile.
In an initial ruling made last week, an ITC judge found that HTC has violated two patents owned by Apple. The judge's findings are still subject to review and final decision by the full commission.
On Monday, RBC Capital Markets analyst Mike Abramsky cautioned that Apple may leverage patent victories to establish a high royalty precedent for Android devices. Though significantly smaller than rival global players such as Motorola and Samsung, ZTE and Huawei are still at risk of having to pay royalties, he said.
One patent expert's analysis of the patents in question has revealed that the violations are part of Android's underlying architecture and may apply to "every Android device out there."