Users report issues installing Apple's Mac OS X 10.7 Lion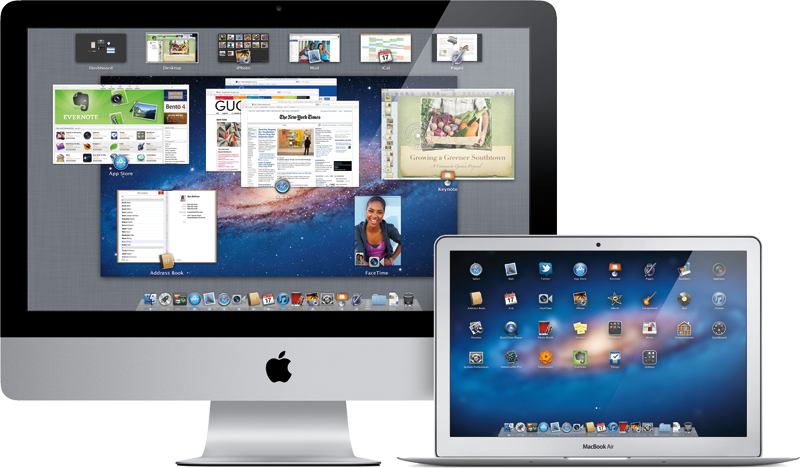 A handful of Mac users have reported problems upgrading their system to Mac OS X 10.7 Lion, with various error messages, problems and quirks stemming from the Mac App Store download.
One growing thread at the official Apple Support Communities relates to an issue where users are asked to select the disk where they want to install OS X. When attempting to select their Macintosh HD as the install destination, user 'Dancepal1948' said they are given the error message: "This disk cannot be used to start up your computer."
Another user, 'Junction10,' said they had no problems installing Lion on their MacBook Pro, but when attempting to apply the upgrade on their iMac, the same error occurred.
"My disk also shows GUID Partition Table, but I too had the message that Lion cannot be installed on this drive," they wrote.
Apple Support told the person to run Repair Disk Permissions and doing a "clean" repair via the original Snow Leopard install DVD. But then when attempting to retry the installation, the Mac App Store allegedly says that Lion is already "Installed," forcing them to launch the actual installer from the system's Applications folder.
Users who have experienced that particular issue tend to have multiple partitions on their Mac, which could be causing the problems. Users utilizing Apple's Boot Camp software to run both Windows and Linux installations in addition to OS X have reported problems with installing Lion.
Those posting in the thread have offered a number of potential fixes, including the deleting, resizing and repairing of disk partitions.
In another, smaller thread, some users have encountered different hard drive problems related to S.M.A.R.T., or Self-Monitoring, Analysis and Reporting Technology. 'Aisling Doherty' and others have been met with errors stating that a disk has S.M.A.R.T. errors that cannot be repaired when attempting to install Lion.
Most people posting in the thread have encountered the issues when attempting to install on an iMac all-in-one desktop. The original poster said they contacted Apple support and were instructed to initiate a disk repair, but those steps did not resolve the issue.
"It's clear that the problem comes from Lion and not from the disk of our iMac," 'zelaurent' wrote. "Wait'n see. Apple will probably provide a patch to us."
Users have also reported Mac App Store-related issues when attempting to buy both Lion and Lion Server. User 'Robert Breeding1' found what they called a "process problem" in which the Mac App Store does not recognize a prior purchase of Lion when attempting to install Lion Server on a separate machine.
As a result, the storefront requires users to buy two copies of Lion, even though users are allowed to install one purchase on multiple machines based on the Mac App Store terms of service.
"So i bought Lion and its downloading on my usual mac," they wrote. "then went to my server and tried to purchase lion server. i was told i had to buy lion and lion server both for $79. both computers use the same store account. so why do i have to buy lion twice?"
The person said they contacted Apple in an attempt to receive a refund for purchasing Lion twice, and they were referred to e-mail support for App Store purchases.
Lion launched on Wednesday and is exclusively available through the Mac App Store for $29.99. The digital download destination first opened in January, and Lion is Apple's first major operating system release that is only available via digital distribution.
Apple announced this week that it will make Lion available on a USB thumb drive this August. But the company has discouraged users from obtaining the latest version of Mac OS X in this manner by pricing it much higher, at $69.