'Ultrabook' makers squeezed by Apple's control of metal chassis supply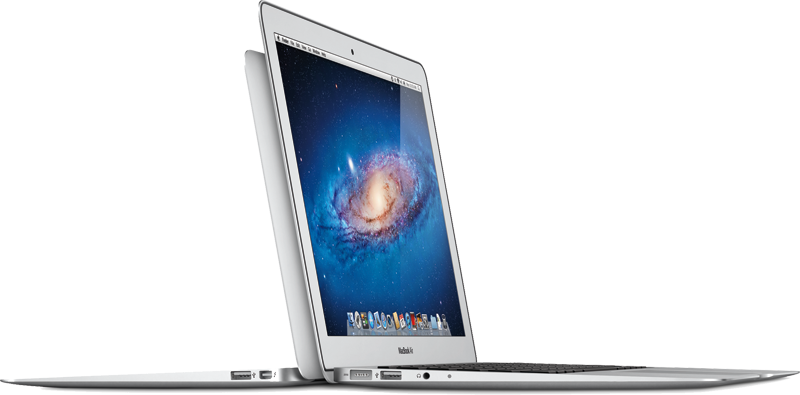 Long known as a master of the supply chain for overseas components, Apple has reportedly out-muscled the competition for yet another crucial element of its products: unibody metal notebook chassis.
Intel and its partner PC makers have been "aggressively searching" for new materials to build chassis for the chipmaker's thin-and-light "Ultrabook" design. According to DigiTimes, companies have been forced to seek alternatives because Apple already controls most of the "significantly limited" capacity.
The most popular choice for Ultrabook designs is said to be magnesium-aluminum chassis, ideal for creating a notebook less than 0.8-inch thick. But a unibody magnesium-aluminum chassis requires expensive "CNC lathes," of which capacity is constrained.
Because CNC lathes are so expensive, the number of companies that can provide components to PC makers are limited. Together, Foxconn and Taiwan's Catcher Technology reportedly have more than 10,000 CNC lathes for metal chassis production.
Both of those companies are said to supply unibody shells for notebooks to Apple, which leaves Ultrabook makers competing for remaining capacity from the companies.
As a result, Intel and its partners are said to be exploring the use of fiberglass chassis instead of magnesium-aluminum. The report said that three PC makers have already decided to adopt fiberglass for their Ultrabooks.
A segment of fiberglass is said to be between $5 and $10 cheaper than a magnesium-aluminum one, and an entire notebook could see $20 in savings on the production end with the use of fiberglass. That could equate to savings of $50 to $100 at retail, according to Taiwan fiberglass maker Mitak Precision.
The DigiTimes report comes on the heels of another story which indicated that Ultrabook makers are struggling to compete with Apple's MacBook Air pricing. Intel hopes to sell Ultrabook systems for less than $1,000, but some of the first models set to become available are well above that price threshold. For example, Asustek's 13.3-inch UX31 is set to cost $1,600.
Intel's Ultrabook design is a direct response to Apple's popular MacBook Air lineup. It calls for systems to retail for less than four figures, and sport form factors that are no more than 20 millimeters thick, with "tablet-like features" in a "thin, light and elegant design."
Last month, Apple updated its MacBook Air lineup, adding Intel's latest-generation Sandy Bridge processors, backlit keyboards and the new high-speed Thunderbolt port. The entry-level $999 model has proved so popular that it prompted Apple to discontinue its white legacy MacBook, which was previously sold at the same price point.