Intel's new 'Ultrabook' design to compete with Apple's iPad, MacBook Air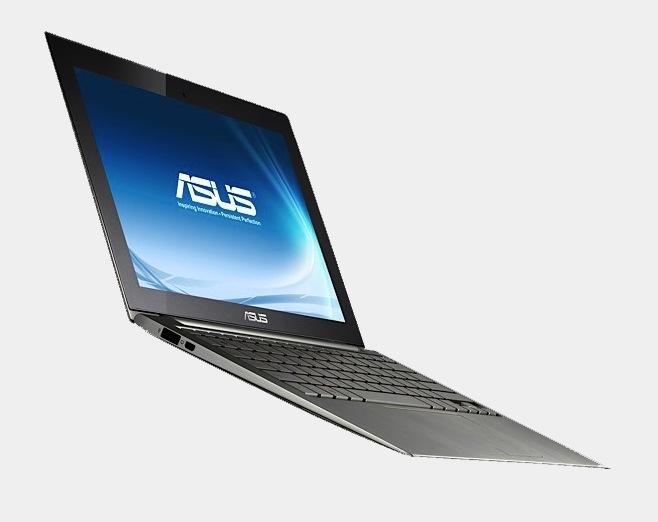 Intel has unveiled design guidelines for a new category of thin-and-light laptops, dubbed "Ultrabooks," that take cues from Apple's iPad and MacBook Air.
Intel executives detailed the new designs at the Computex trade show, Engadget reports. Ultrabooks will marry the performance and capabilities of a laptop with "tablet-like features" in a "thin, light and elegant design," Executive Vice President Sean Maloney said in a statement.
According to Maloney, Intel aims to reach a 40 percent share of the consumer laptop market with the "no-compromise" Ultrabook by the end of 2012. The new class of mobile PCs will sport form factors less than 20mm thick and cost less than $1,000.
The first Ultrabooks will utilize the current-generation Sandy Bridge architecture, but, beginning in the first half of 2012, Intel plans to transition Ultrabooks to the next-generation "Ivy Bridge" processors.
In 2013, the chipmaker hopes to introduce products codenamed "Haswell" as the "third step toward achieving the Ultrabook and reinventing the capabilities of the laptop in ultra thin and light, responsive and more secure designs." Intel claims the Haswell processors will reduce microprocessor power to "half of today's design point."
The first Ultrabook laptops will arrive in time for the 2011 holiday shopping season, Intel said. ASUS will be one of the initial launch partners of the Ultrabook specification with the UX21 Ultrabook.
"At ASUS, we are very much aligned with Intel's vision of Ultrabook," said chairman Johnny Shih. "Our customers are demanding an uncompromised computing experience in a lightweight, highly portable design that responds to their needs quickly. Transforming the PC into an ultra thin, ultra responsive device will change the way people interact with their PC."
Pundits expressed skepticism at the new Ultrabook design, calling it a "makeover" of the struggling netbook category. They also noted that, several years ago, Intel attempted to introduce a thin-and-light specification called Ultra-Low Voltage, but the category failed to catch on. However, Intel says it has learned from its mistakes. "We really didn't get behind marketing [ULV]," said Thomas Kilroy, senior vice president and general manager of Intel's sales and marketing group. Ultrabooks will receive "a massive campaign by Intel in 2012," he said.
The new category closely resembles Apple's own vision for "the future of the MacBook:" the MacBook Air. CEO Steve Jobs said last year that the design team for the newly redesigned ultra-thin portable had drawn from popular features on the iPad, such as instant-on capability and battery standby time.
Intel also highlighted its accelerated roadmap for upcoming versions of the Atom processor, which is designed for tablets, netbooks and smartphones. According to the company's statement, "the Atom processor will outpace Moore's Law, accelerating from 32nm through 22nm to 14nm within 3 successive years."
In April, Intel launched a new Atom chip, codenamed Oak Trail, for tablet computers. At the Computex show, Intel showed off the next-generation of 32nm Atom processors for tablets, codenamed "Medfield," with a prototype running Google's Android 3.0 Honeycomb.