Apple granted patent for wireless antennas built into Mac keyboards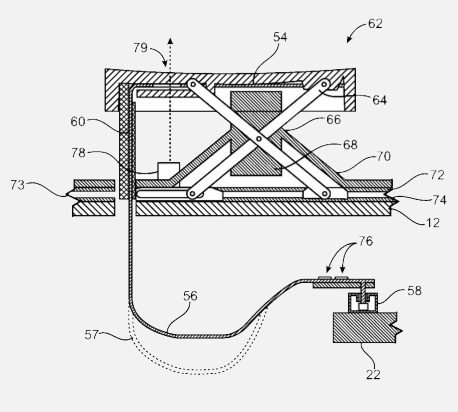 The U.S. Patent & Trademark Office granted Apple a batch of 20 patents on Tuesday, including one for an invention that describes integrating wireless antennas into a keyboard.
Entitled "Antennas for electronic devices," Apple's filing describes "key antennas," or radio-frequency transmitters mounted inside individual keys of a keyboard, for devices such as a laptop computer. Apple suggests that fitting a key with an antenna resonating element, such as a flex circuit containing a strip of conductor, a piece of stamped metal foil and a length of wire, could serve as an improved antenna design.
Possible advantages from the invention include a more pleasing appearance by avoiding protruding antennas and reduced risk of damage to the antenna. According to the application, the antenna would function better when the key was not being pressed because of an "increase in separation" between the antenna and the conductive housing of the device.
Apple also suggests that the key antenna could include an indicator light, such as the one found on the "caps lock" key.
One embodiment of the invention would utilize the keyboard to add wireless functionality to a non-wireless device by way of a wired connection. The keyboard could also be used to extend wireless capabilities of another device after being wirelessly coupled with it.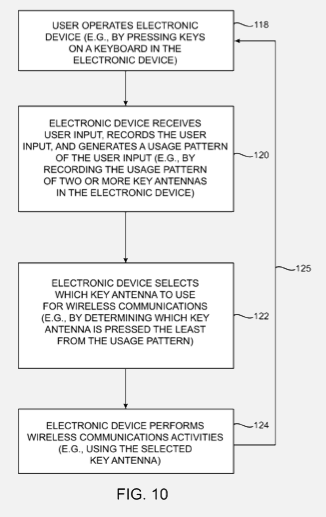 The invention lists Wi-Fi and Bluetooth as possible communications methods, though it also references the use of the patent with "other types of communications links," such as GPS and 3G data.
Apple filed for the patent on Apr. 2, 2008. Chris Ligtenberg, Brett William Degner and Douglas Blake Kough are credited as the inventors.
The granting of the patent is curiously timed, as it comes just days after an alleged prototype MacBook Pro with built-in 3G cellular functionality appeared in an auction on eBay. The laptop appears to be from 2007 and included an extendable antenna to the right of the display and a SIM card slot.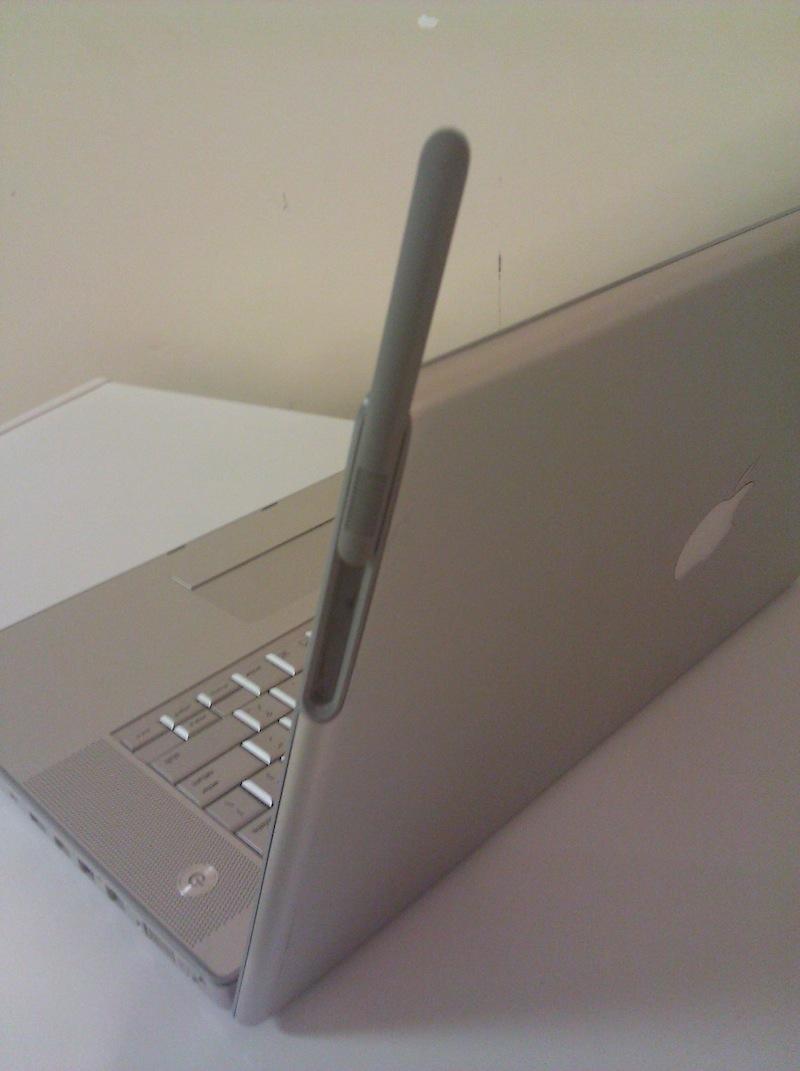 Though it's not immediately clear why Apple decided not to mass produce the prototype, some have suggested that the external antenna solution would have been easily breakable and was not up to Apple's rigorous design standards. The fact that Apple looked into an in-key antenna solution in 2008 may serve as evidence that the company was unhappy with the extendable antenna found on the prototype.