Head of Apple's iAds to depart for venture capital firm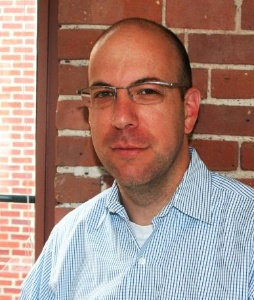 The head of Apple's iAd interactive advertising business is set to leave the company, and staff was informed of the executive's impending departure on Wednesday.
Andy Miller, who is the vice president of mobile advertising at Apple, will soon leave the iPhone maker, according to sources who spoke with Kara Swisher of All Things D. Miller co-founded Quattro Wireless in 2006, and sold the advertising company to Apple in 2010 for $275 million.
In his time at Apple, Miller reported directly to Apple Chief Executive Steve Jobs. Apple will reportedly seek a replacement for the executive.
Miller will reportedly become a general partner at Highland Capital in Boston. That's the same venture firm that helped to fund Quattro when he started the mobile advertising company.
"At Highland, Miller will be working on a range of digital investments from its Silicon Valley office, sources said, and not just in the mobile space," Swisher wrote.
Earlier this year, some reports claimed that Apple's iAd business was "hurting" as fill rates with advertisers allegedly dropped. Developers and advertising executives painted a grim picture of the iAd business, suggesting that sales people were struggling to fill advertising slots and renew contracts.
Andy Miller, via All Things D.
And in July, it was said Apple was being forced to dramatically lower its pricing for iAd campaigns by as much as 70 percent. New iAd packages are said to be available for as little as $300,000, far less than the original $1 million buy-in Apple required at launch.
While there have also been claims that Apple's control over editorial content drove away some advertisers, there have also been success stories with iAd. For example, an advertising effectiveness study commissioned by Apple and Campbell's Soups found that iAd viewers were twice as likely to recall seeing an iPhone advertisement versus a TV commercial. Other partners, like Nissan, have also praised the iAd platform.
Apple began iAd to allow iOS developers a new way to monetize their applications, using interactive ads that were presented within the app via an integrated HTML5 environment, rather than pushing users out of the current app and redirecting them to an external web browser.