Santa Monica Apple Store with glass roof given swift approval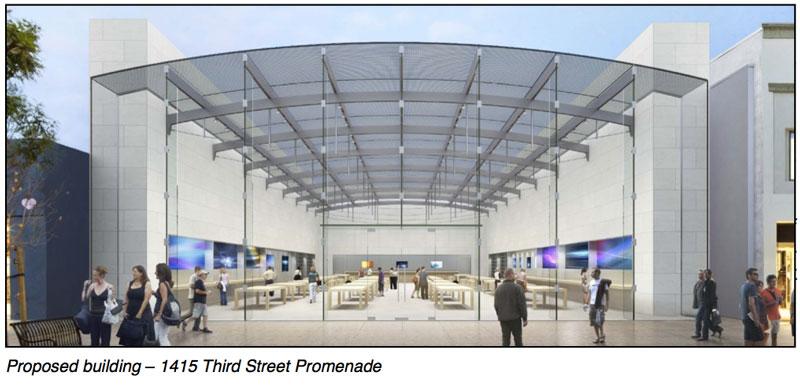 The Santa Monica Planning Commission approved Apple's plans for a new retail store with a giant glass roof on Wednesday without any discussion.
The major California project was included on the commission's Consent Calendar, which Peggy Clifford of Santa Monica Dispatch said is the first time she can remember a plan of that size being placed as an item of consent. Items on the Consent Calendar are approved all at once, unless a member of the commission asks for it to be pulled.
None of the members of the planning commission pulled Apple's project from the calendar, leaving it to be approved unanimously. The swiftness with which it was approved was something she said she had never seen before.
"I've always favored low key, but no key leaves a lot to be desired," Clifford wrote. "I wanted very much to hear the Commissioners talk about Apple's glass house... so very, very much. But, apparently, they were rendered speechless. Or had early dinner plans."
City staff provided the commission with a detailed report on the project, but none of the documentation specifically mentioned Apple. However, renderings of the project that circulated online on Wednesday showed an Apple Retail store with a giant curved glass ceiling.
In its report, city staff recommended the commission approve the project and go forward. Staff almost always endorses projects that are sent before the commission.
The proposed project would be located on the Third Street Promenade in Santa Monica, Calif., and would replace an existing three-story building that was home to Borders Bookstore. Plans for the 34-foot-high store call for a transparent glass ceiling.
Wednesday's approval from the Santa Monica Planning Commission is just one step in the process for the project. The design for Apple's new retail store must also receive approval from the city's Architectural Review Board.
Apple reportedly plans to encourage its employees at the store to use alternative transportation to get to work, offering a $100-per-month subsidy toward public transportation fares, as well as $20-per-month bicycle reimbursement. Bicycle parking is also planned for inclusion in the basement level.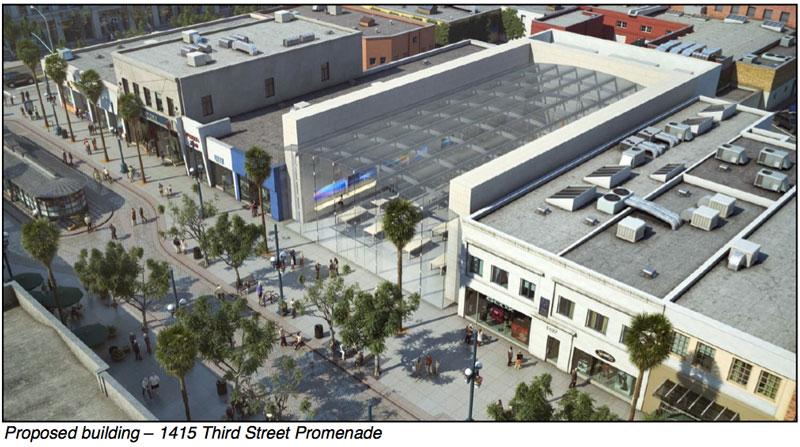 The new store would be yet another Apple location to feature curved glass. The design at the proposed Santa Monica site is similar to Apple's store in New York's Upper West Side, which opened in 2009.
Apple also has a megastore in Shanghai, China, where the entrance is a giant glass cylinder, also featuring curved glass. And curved panes of glass will also be a defining feature of Apple's so-called "spaceship" corporate headquarters, a mega-campus designed in a circular shape planned to open in Cupertino, Calif., in 2015.