Yahoo CEO Carol Bartz fired over phone, informs employees via her iPad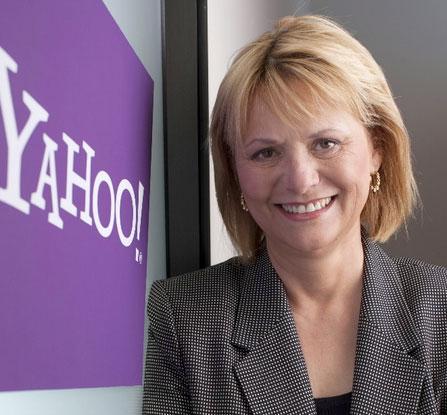 Yahoo Chief Executive Carol Bartz was reportedly fired this week via telephone, prompting her to quickly e-mail her former employees from her iPad.
Rumors of Bartz's firing swirled this week, and were confirmed after she sent an e-mail to employees revealing she had been fired over the phone, according to TechCrunch. Her e-mail included the signature "Sent from my iPad."
"I am very sad to tell you that I've just been fired over the phone by Yahoo's Chairman of the Board," Bartz wrote. "It has been my pleasure to work with all of you and I wish you only the best going forward."
The search company has not yet named a permanent replacement for Bartz, who has served as CEO and a member of Yahoo's board since January of 2009, though Chief Financial Officer Tim Morse will fulfill duties in the meantime. The company's board is said to have become increasingly impatient with the lack of turnaround at the company under the leadership of the 62-year-old.
Bartz made headlines in the Apple community last September when she predicted the demise of Apple's fledgling iAd mobile advertising network. She said she believed Apple's control over advertising content would drive partners away and cause iAd to "fall apart.'
Apple and Yahoo have partnered on a number of projects over the years, and Yahoo still powers the native Weather and Stocks applications found on the iPhone. The two also joined forces with Starbucks last year to offer free e-books, movies and music to customers who visit the coffee chain.
Apple was even rumored to be among those considering to make an offer to purchase Yahoo back in 2008. But it was Apple's rival, Microsoft, who made an unsolicited $44.6 billion bid for Yahoo that year that was rejected by the company and then-CEO Jerry Yang.