Microsoft jettisons Flash with 'plug-in free' Windows 8 Metro IE10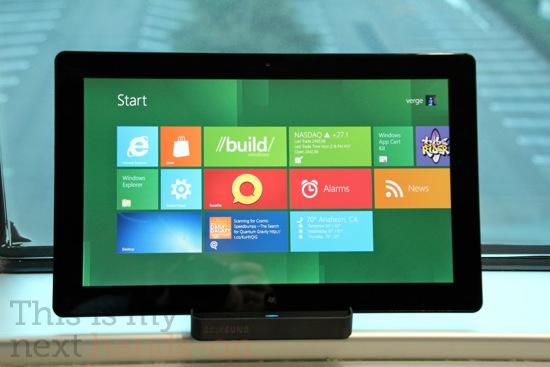 The tablet-optimized Metro version of Internet Explorer 10 in Microsoft's upcoming Windows 8 will be a "plug-in free experience," as the company follows Apple's lead in abandoning Adobe Flash in favor of HTML5 on tablets.
Microsoft revealed Wednesday on its Building Windows 8 blog that the Metro version of IE10 will drop plug-ins because the experience that they provide is "not a good match with Metro style browsing and the modern HTML5 web." The company will, however, continue to support Adobe Flash and other plug-ins on the desktop version of Internet Explorer 10.
Metro is Microsoft's name for the custom interface and touch layer for tablet devices built into Windows 8 . The Redmond, Wash., software company offered up details on Windows 8 at its Build conference in Southern California this week, providing developers with a "pre-beta" version loaded on a Intel Core i5-powered Samsung tablet.
IE team lead Dean Hachamovitch wrote in the post that going plug-in free in for the Metro version of IE10 "improves battery life as well as security, reliability and privacy for consumers."
"Plug-ins were important early on in the web's history. But the web has come a long way since then with HTML5. Providing compatibility with legacy plug-in technologies would detract from, rather than improve, the consumer experience of browsing in the Metro style UI," he noted.
Microsoft invested significant time researching the decision. The IE team examined the top 97,000 sites around the world, determining that, of the 62 percent of those sites that use Flash, many of them already have an HTML5 option as well. Beyond Flash, other plug-ins were rare, with the next most common one used on just 2 percent of sites examined.
"Most sites work fine in IE without plug-ins; others work fine in IE when IE identifies itself as another browser or runs the site in a different mode," Hachamovitch noted, adding that users can tap a "Use Desktop View" button from the Metro style app to view sites that require Microsoft's own legacy ActiveX controls.
For its part, Apple has made known its commitment to open web standards over proprietary technologies. "Every new Apple mobile device and every new Mac — along with the latest version of Apple's Safari web browser — supports web standards including HTML5, CSS3, and JavaScript. These web standards are open, reliable, highly secure, and efficient," the company's page on HTML5 reads.
Former Apple CEO Steve Jobs criticized Flash last year after receiving numerous complaints about the technology's incompatibility with iOS. He presented six points condemning Flash — openness; the "full Web;" reliability, security and performance; battery life; touch; and the substandard quality of third-party development tools.
Adobe appears to be gradually conceding ground to HTML5. Last week, the company announced support for HTML5 video in an upcoming version of its Flash Media Server product. Though Adobe billed the added feature as being able to "deliver Flash technology to Apple iPhone and iPad devices," the tool simply adds the ability to serve standards-based HTML5 video.
But, Apple has also relinquished some control over the iOS platform with respect to Flash. Last fall, the iPad maker removed its ban on third-party development tools, paving the way for Adobe to release tools that create iOS-friendly versions of Flash applications.