Apple to hold iPhone 5 event Oct. 4 hosted by CEO Tim Cook - report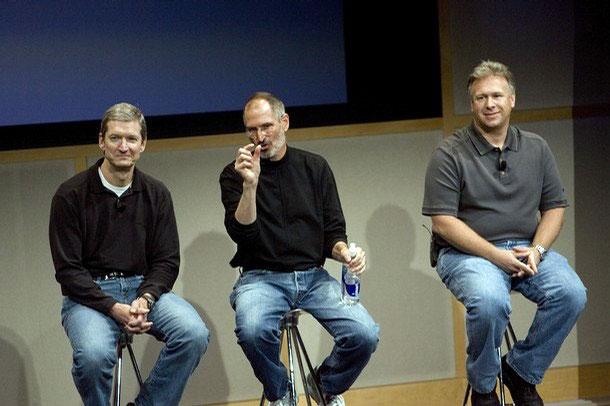 Apple is now expected to hold a media event on Tuesday, Oct. 4 presided over by its new chief executive, Tim Cook, to introduce the company's fifth-generation iPhone.
Citing sources close to the situation, John Paczkowski of All Things D reported Wednesday that Apple's annual iPhone introduction is set to be held in less than two weeks. Sources also reportedly said that "Cook is certain to preside over the iPhone 5 rollout."
Apple co-founder Steve Jobs has, in the past, been the man to usually host such events, but he resigned from his position in August. In 2009, during a medical leave of absence by Jobs, it was Schiller who handled the presentation to debut Apple's iPhone 3GS, not Cook.
But if Schiller were to present again for this year's later-than-usual iPhone event, Paczkowski said that it "would undercut Cook's new role and reinforce public perception" that Apple will be a very different company without Jobs.
"So, like his predecessor and as Jobs's right-hand man and chosen successor, Cook is expected to be the main presenter at all big Apple media events going forward," he wrote.
While Cook has not been a major part of Apple's product introductions, he has, in the past as chief operating officer, spoken extensively during Apple's quarterly earnings conference calls. In that role he has discussed the financials of Apple and fielded questions from Wall Street analysts, while Jobs typically did not participate.
Cook, Jobs & Schiller in 2009 | Source: Getty Images.
A media event on Oct. 4 would place Apple's so-called iPhone 5 on track for a mid-October sale date, as has been rumored. AppleInsider reported earlier this month that AppleCare preparations have hinted that iOS 5 — the next-generation mobile operating system expected to power the iPhone 5, as well as the iPhone 4 and iPad — may release around Oct. 10, while the CEO of a French wireless carrier suggested Apple's next iPhone will go on sale in his country Oct. 15, a Saturday.
The Golden Master build of iOS 5 is expected to be released to handset assemblers next week, allowing the software to be installed on fifth-generation iPhone software. Typically, Golden Master means the code is identical to what eventually becomes the final public release.