Disney bets on iOS App Store games to return interactive unit to profitability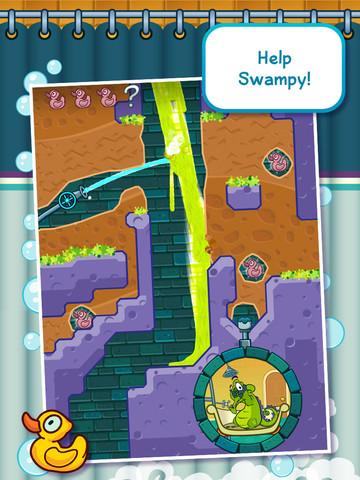 AppleInsider is supported by its audience and may earn commission as an Amazon Associate and affiliate partner on qualifying purchases. These affiliate partnerships do not influence our editorial content.
After losing millions of dollars trying to produce console games for Xbox 360 and Playstation 3, Disney is betting on Apple's low cost app market to become profitable and create new characters capable of driving sales of movies and merchandise.
Disney's interactive unit lost $86 million in the last quarter, and has continuously lost money every quarter since the company began breaking out results for its interactive unit in 2008, according to a report by the Associated Press.
The company's dismal efforts in gaming have been tied to expensive failures created for console games, particularly Microsoft's Xbox 360 and Sony's PlayStation 3. Those titles require hundreds of programmers and take two to three years to finish, the company said.
Mobile games, on the other hand, can be created by teams of fewer than a dozen, and can be brought to market in about six months. Disney's chief financial officer Jay Rasulo told an audience of investors yesterday that the company's interactive unit was focused on delivering products at lower cost.
By targeting inexpensive App Store games rather than full blown console games with move-like budgets, the company's interactive unit now hopes to become profitable by 2013.
At the same time, the company sees Apple's mobile software market as being "central to kids lives," the report noted.
"To me, this is where a generation of kids is growing up," said Bart Decrem, the general manager of Disney Mobile. "And it's really critical for the success of the company that we be there and telling stories and introducing characters to a new generation of kids."
This week, Disney launched a new character named Swampy making his debut in the App Store title "Where's My Water?"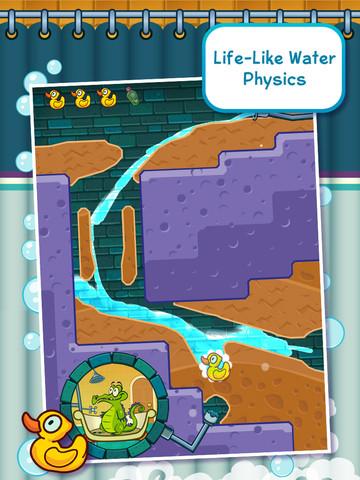 The 99 cent title is finding positive initial reviews, and is optimized for both iPhone and iPad. It also ties into Apple's Game Center.
The game has players routing water through a game board to the alligators' bathtub located underground in a big city, while avoiding enemies that want to sabotage Swampy's efforts to stay clean.
"Maybe five years from now, wouldn't it be great if there was a movie that started up on the App Store?" Decrem asked.
Disney is not alone in targeting mobile games in the App Store. Earlier this year, the developer of World of Goo profiled its iPad launch as being "by far" the fastest selling and highest revenue generating game platform, stacked up against Nintendo's WiiWare, Valve's Steam market for Mac and PC, Microsoft's Xbox Live Arcade and Sony's PlayStation Network.
Critics mocked initial observations that Apple's iPhone could possibly challenge dedicated mobile game devices like the Nintendo DS and Sony PSP two years ago, but now the App Store is rivaling the online markets of the top game consoles, a remarkable turn of events given how new both the App Store and the iPad are, and particularly given how inexperienced and even resistant Apple has been when it comes to embracing gaming as a market.
Evidence that Apple's iOS devices were killing off the market for handheld gaming devices like the Nintendo DS and Sony PSP first began appearing a year ago, prompting investors to push Nintendo to bring its games to iOS, something the company currently refuses to do.