Apple co-founder says time with Steve Jobs was a 'great privilege' of his life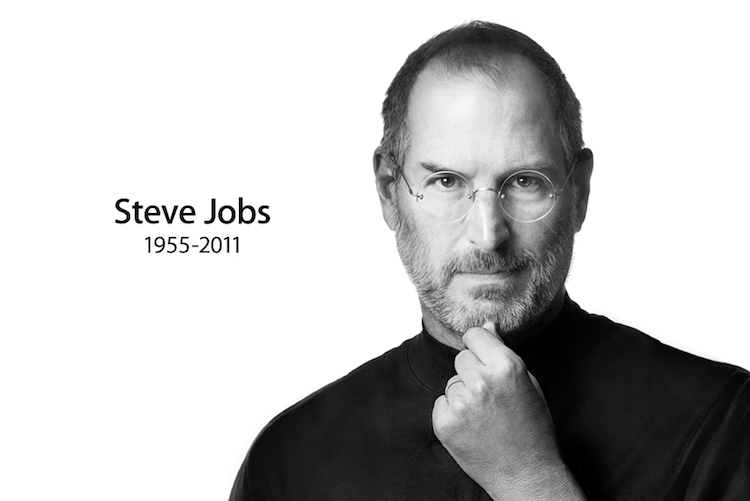 AppleInsider may earn an affiliate commission on purchases made through links on our site.
Ron Wayne, the often overlooked third co-founder of Apple, mourned Steve Jobs' passing in an interview with AppleInsider, noting that the time he had spent with him was one of the "great privileges" of his life.
Apple announced on Wednesday that Jobs had passed away after battling pancreatic cancer for years. Apple fans were stunned by the news and flocked to nearby Apple Stores, while numerous corporate executives and politicians expressed sadness at the tech visionary's passing.
AppleInsider spoke with Wayne on Wednesday about his time working together with Steve Jobs and Steve Wozniak to found the Cupertino, Calif., company. Wayne first met Jobs while working at Atari. Jobs then brought him on board to help found the company after he mediated a "minor philosophical disagreement" between Jobs and Wozniak.
Wayne lamented how "unjust" fate can be, given that he had his former colleague, who was 56 when he died.
"I'm very moved by Steve Jobs' passing. and I can only say that the fates are fickle and not very kind. I, at 77, am doing extremely well, but Jobs, at 20 years my junior, was a much more productive individual," he said. "He should not have passed at this time. The world of technology and the public that supports it has suffered a great loss."
"It is one of the great privileges of my life that I spent so much time with Steve Jobs when he and I worked together at Atari," he added. "Even when I knew him in the 1970s, he was an extremely dynamic individual with a focused view on the future, which he read quite well. When he established a direction that he wanted to go, he was intent on getting there."
When asked what made Jobs tick, Wayne pointed to his extreme focus and uncanny ability to predict the future. "Wozniak built the personal computer for the fun of building it, but it was Jobs who recognized it as not only the core of a significant business, but also a product that the world as he saw it, its future, was going to be need.
"What made Jobs so successful was his focused attention on whatever it was he wanted to do, his intellect, ability to read people and to gather around him the people who had the skills and abilities that he lacked. He had the ability to read the future accurately, as to how the world was going to be," he continued.
"I remember one day he showed up after taking some classes and describe the thrill of having discovered the calculus. For him, everything was 'grist for the mill.' He saw everything around him for how he could apply it to some focused direction."
Wayne has taken a unique place in Apple's history, as he sold off his 10 percent stake in the company for a total of $2,300, just 12 days after its founding. In the ensuing years, he has had to answer numerous times whether he regrets the decision, given that his stake in the company would now be worth roughly $35 billion.
But, Wayne stands by his decision. Several years prior to Apple's founding, he had been through the failure of slot machine company. After Jobs took out a line of credit to sell the first batch of Apple's computers, Wayne realized that, as the only partner with money, he was taking on all the risk.
Additionally, Jobs at the time was excited about bringing a documentation system that Wayne had developed while at Atari to their fledgling company. Wayne feared that his role at the company would be limited to sitting in a "back office shuffling papers."
However, Wayne hoped to set the record straight that he didn't leave because he thought Jobs did something wrong in the early days of the company. "I had no doubt whatsoever that it was going to be a successful enterprise, but I knew it was going to be a considerable roller coaster."
When asked what's up next for him, Wayne joked about his age, saying "There isn't a whole bunch more for me to do." But, he hasn't been sitting still. He recently released his autobiography, entitled "Adventures of an Apple Co-Founder," and may pursue future engineering projects if the money from the book is enough to get fund them.
Jobs himself worked with biography writer Walter Isaacson to provide unique insight into his own life. The book is scheduled for release on Nov. 21.