Samsung attempting to block sales of Apple's iPhone 4S in France, Italy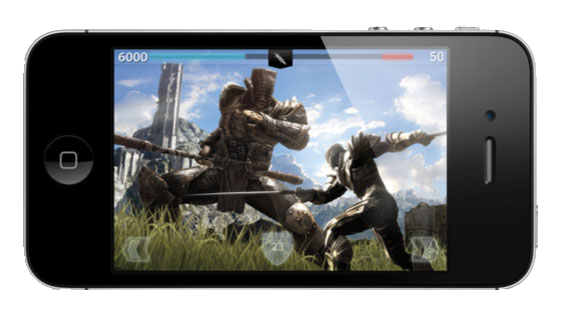 Almost immediately after Apple unveiled its new iPhone 4S, rival Samsung announced it will file injunctions in France and Italy requesting that the courts block the sale of the new iPhone.
Samsung announced the moves on the company's official global blog, revealing that separate preliminary injunction filings would be filed Wednesday in Paris, France, and Milano, Italy.
"Samsung's preliminary injunction requests in France and Italy will each cite two patent infringements related to wireless telecommunications technology, specifically Wideband Code Division Multiple Access (WCDMA) standards for 3G mobile handsets," the company said.
It continued: "Apple has continued to flagrantly violate our intellectual property rights and ride free on our technology. We believe it is now necessary to take legal action to protect our innovation."
Wednesday's move comes as no surprise, as reports from last month indicated that Samsung was planning legal action against Apple's next-generation iPhone before the device was even announced. Rumors ahead of Apple's iPhone 4S event suggested Samsung would file suit in Europe against whatever handset was eventually unveiled.
Samsung promised on Wednesday that it intends to file new injunctions against Apple and the iPhone 4S in other, unnamed countries after "further review."
"The infringed technology is essential to the reliable functioning of telecom networks and devices and Samsung believes that Apple's violation as being too severe and that the iPhone 4S should be barred from sales," the company said.
Barring any court in junctions similar to the ones Apple won against Samsung in Australia and Germany, Apple plans to launch its iPhone 4S next Friday, Oct. 14. While Samsung has sought to ban the handset in Italy, that country is not among the launch list of the U.S., Australia, Canada, France, Germany, Japan and the U.K.
Apple has said the iPhone 4S will roll out to 22 more countries by the end of October, including Italy. Other countries on that list are Austria, Belgium, Czech Republic, Denmark, Estonia, Finland, Hungary, Ireland, Latvia, Liechtenstein, Lithuania, Luxembourg, Mexico, Netherlands, Norway, Singapore, Slovakia, Slovenia, Spain, Sweden and Switzerland.