Apple TV gets AirPlay mirroring, Photo Stream, NHL and WSJ Live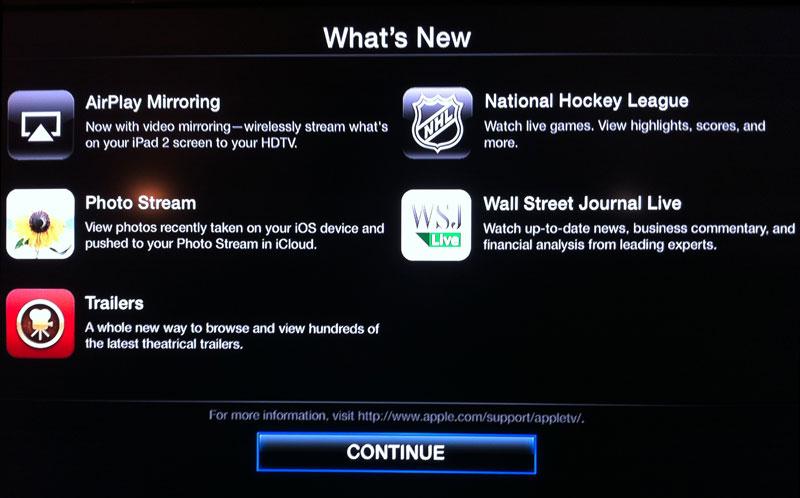 Apple released a software update for its second-generation Apple TV on Wednesday offering support for iOS 5 features like AirPlay mirroring and Photo Stream, along with new channels from content producers.
Version 4.4 of the device's software brings a host of new capabilities that leverage today's iOS 5 release and Mac software update, allowing users to access features from iCloud.
With the new software, Apple TV users can now view photos taken on their iOS devices through Photo Stream, an iCloud feature that uploads images to the cloud and pushes them to WiFi-connected Apple devices. AirPlay mirroring allows users to stream what's on their iPad 2 and iPhone 4S screens directly to an HDTV.
The update also includes Trailers, which Apple describes as an "all new way to browse" hundreds of the latest trailers, as well as Wall Street Journal Live and National Hockey League content.
The NHL channel comes with the ability to stream live games, and display highlights and scores, while WSJ Live offers access "up-to-date news, business commentary, and financial analysis."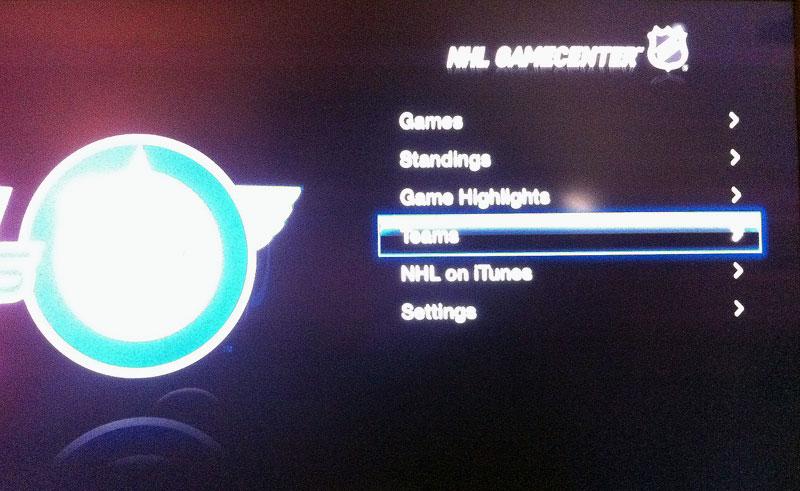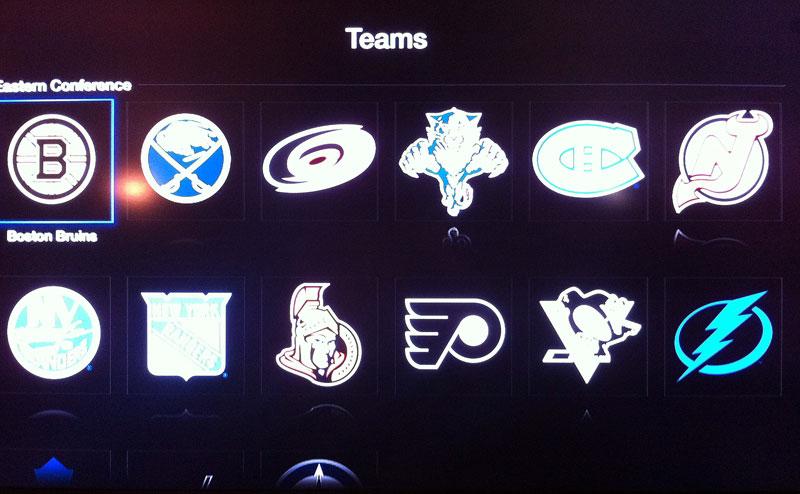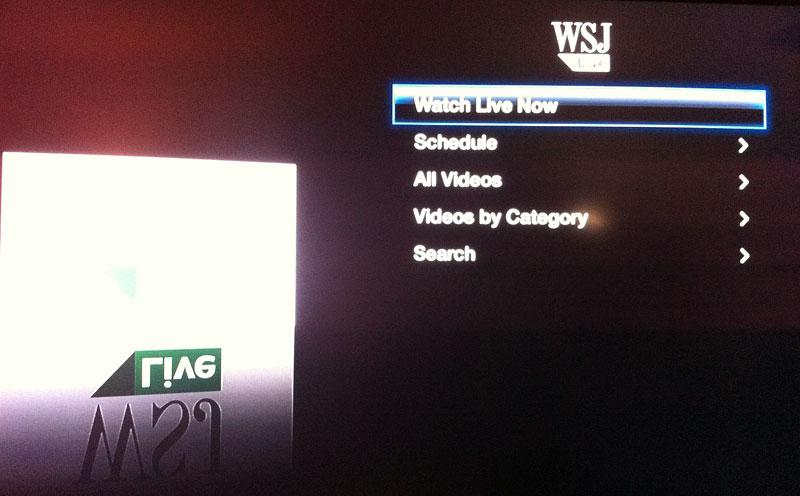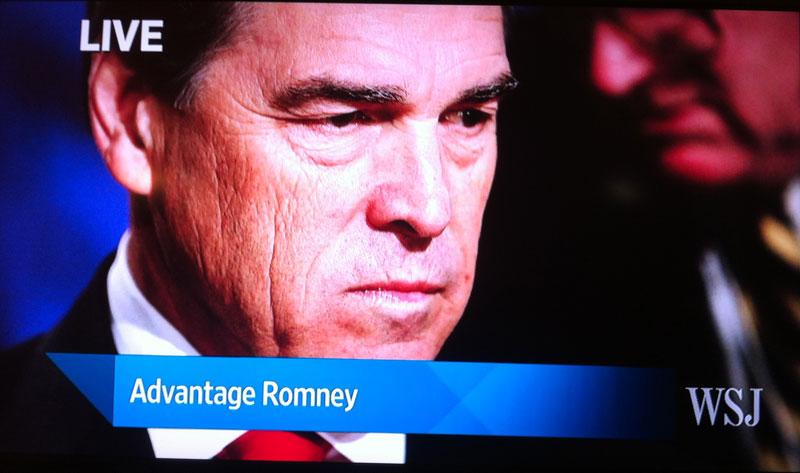 In addition to the new apps and iOS functionality, the update comes with support for subtitles in Netflix and three new slideshow themes.